Who Would AEW's Arn Anderson Choose To Be In A Modern Four Horsemen?
No prizes for guessing one of the names.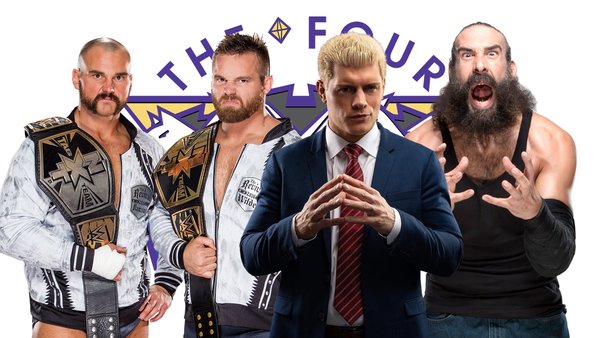 Speaking on his ARN podcast, WWE Hall of Famer Arn Anderson revealed exactly who thinks would make the cut when building a modern day Four Horsemen.
Anderson was famously part of the iconic original stable which also included stars such as Ric Flair, Ole Anderson and Tully Blanchard.
When discussing who he thinks would be the right fit for a present day Four Horsemen team on his podcast, a few expected names were suggested.
His first two slots were taken up by FTR, a team he is known to be a huge fan of and has recently worked with on AEW television. After this, Anderson then opted for current TNT Champion Cody Rhodes, the star he currently manages on AEW programming.
He then went on to explain why Cody impressed him so much:
'I haven't seen a guy in a long time that has concentrated on his promos, his work rate, his business sense, the way he treats the fans, and the way he treats employees.'
Rather unexpectedly, though, the wrestling legend remarkably chose Cody's upcoming opponent Brodie Lee as his fourth modern Horseman, later adding that 'I've been high on him (Brodie Lee) for many years. He's so good that you just take it for granted.'
Do you agree with Anderson's picks? Or are there other performers - All Elite or otherwise - you believe would make for more intriguing Four Horsemen members?
Create Content and Get Paid
---