Why AEW Didn't Book 'Blood & Guts II' At Double Or Nothing 2022
Tony Khan reveals why 'Blood & Guts' wasn't considered for AEW's Double Or Nothing.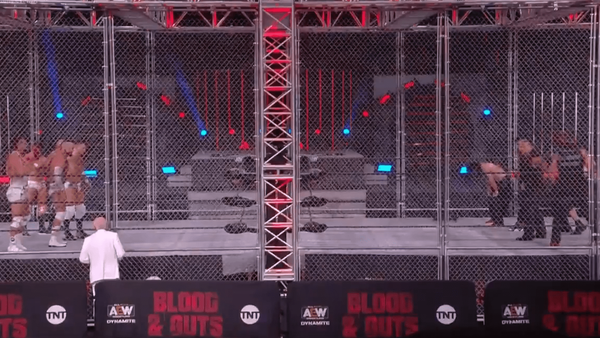 Tony Khan has revealed why AEW didn't book another 'Blood & Guts' match at this weekend's Double Or Nothing 2022 pay-per-view.
The AEW boss told the 'In The Kliq' podcast that he didn't want to take up more space around ringside at the T-Mobile Arena in Paradise, Nevada. Summing it up, Tony said: "I don't think it would necessarily make sense with what we had set up on the pay-per-view in terms of getting the cage up and down for 'Blood & Guts'. Also, the seating, because it means less ringside seats".
Khan also gushed about the $1.1m gate AEW has pulled in on ticket sales ahead of Sunday. That's before one even takes pay-per-view dollars into account, and Tony was clearly very keen to put as many butts in seats as possible.
The double-cage setup of 'Blood & Guts' would've wiped some of that revenue out, but fans who loved the concept shouldn't worry too much. Tony did also suggest that the match type will return in the future when the time is right.
Khan closed his comments by saying, "It would make a lot of sense for 'Blood & Guts' to come back to AEW".