Why Alexa Bliss Has Been Written Off WWE Television
A backstage WWE update on Alexa Bliss, whose Extreme Rules 2021 defeat was a write-off.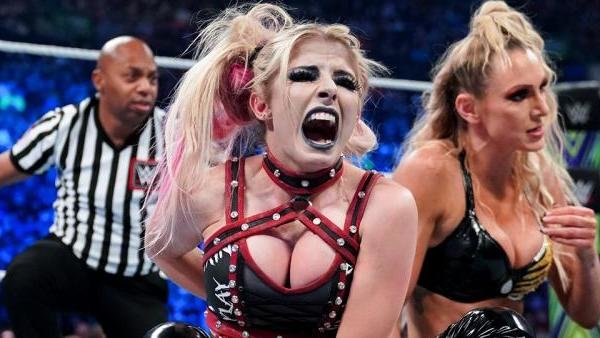 What happened to Alexa Bliss at WWE Extreme Rules last week (26 September) was intended as a write-off for the Raw Women's Championship contender, who is due to undergo sinus surgery.
This is according to PWInsider's Mike Johnson. The writeup notes that there is currently no word on how long, exactly, Bliss will be out for, though it appears she won't be on television for a while.
Alexa took a decisive loss to Charlotte Flair at Extreme Rules, failing in her attempt at capturing the Raw gold. The match itself was surprisingly straightforward, given Alexa's supernatural gimmick, with the duo largely focused on wrestling over shenanigans. Flair put her hands on Bliss' possessed doll Lilly after the bell, however, tearing it to pieces, leaving Alexa a crying, distraught wreck in the middle of the ring.
The ruthlessness with which Flair destroyed a staple of Alexa's act led to immediate speculation on Bliss being repackaged. Whether or not this will happen when she returns remains to be seen, though Bliss' absence at least gives WWE a clear opportunity to do so.
Whether or not the sidelined Bliss will feature in this week's WWE Draft is unclear.
Create Content and Get Paid
---