Why Bully Ray Wanted To Crush The Rock's Throat
Vince McMahon didn't exactly hate the idea.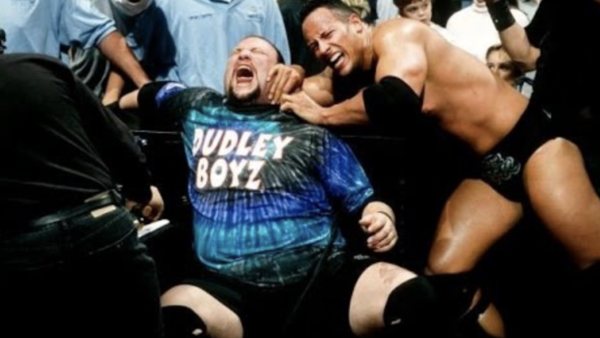 TNA fans will know a thing or two about how effective Bully Ray can be as a singles act. He was never going to get that chance in WWE; to them, Bully was Bubba Ray Dudley and best-used alongside D-Von as the tag-team act The Dudley Boyz. That's fair, but stories like this one show how different things could've been for The Dudleyz.
Bully revealed on Busted Open Radio that he once pitched an angle to Vince McMahon that would've seen him attack The Rock, target his throat and take away 'The People's Voice'. That ambush would then have fed into a series of matches between Rocky and Bubba Ray, or perhaps led to Rock enlisting a tag partner to go after The Dudleyz.
It didn't happen, obviously.
However, McMahon did tell Bully that he loved the idea and thought it was really creative. Ray's plan was to take away something fans dearly loved (The Rock's ability to cut promos) and bask in the heel heat his devious antics would create.
Create Content and Get Paid
---