Why Mick Foley "Resented" His Most Iconic WWE Moments
The WWE legend speaks out on his bump-laden career...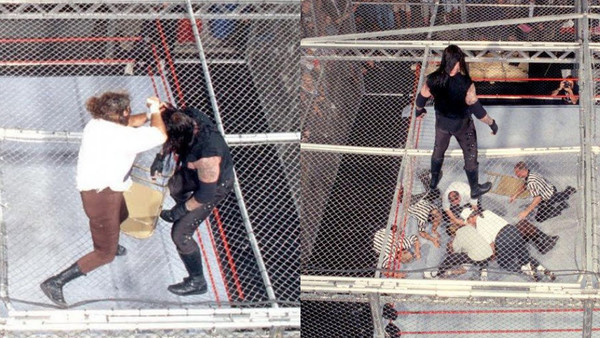 Mick Foley has admitted countless times that he can barely remember much of his iconic Hell In A Cell war with The Undertaker at King Of The Ring 1998. Maybe that's why the legend became so sick and tired of fielding questions about the thing.
It's true.
The battered and bruised Hall Of Famer told ITR that he grew to resent both major bumps he took on the pay-per-view because that's all anyone wanted to talk about after the fact. To Foley, that was almost an insult to all the other great things he achieved during his career.
Winning the WWF Title and stealing countless viewers away from WCW? Nah. Hell In A Cell! Working an incredible match with an under-pressure Shawn Michaels in 1996 and proving he belonged at a top level? Nope. Cell! Cell! Cell!
That was how Mick thought before making peace with fans who were only excited to learn more about his biggest moments. He "disliked being the guy known for that one match", and wished folks would line up to ask about something else.
Now, he doesn't mind it quite as much.
Create Content and Get Paid
---