Why Serena Deeb Doesn't Wrestle For AEW Anymore
Serena Deeb last wrestled for AEW in October 2022. Here's what's going on.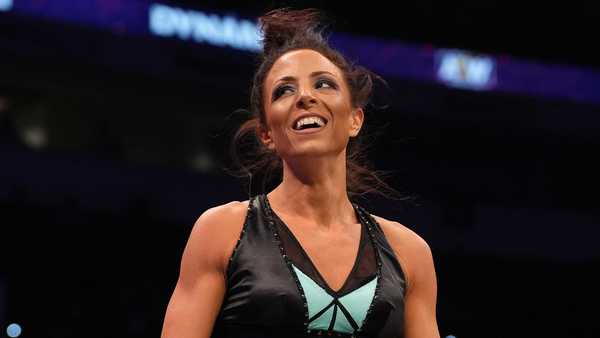 Serena Deeb hasn't wrestled for AEW since October 2022, with a long-term injury and/or disagreement with management potentially the core issues.
Fightful Select reports that Deeb has told people that she has been recovering from a serious injury and was working to get cleared to compete. In June, the outlet reported that Deeb hadn't been around backstage in AEW, with sources stating she hadn't been brought up creatively. In this latest story, Fightful states it was told that Deeb wasn't injured at the time.
A "serious disagreement" with AEW management may hold the key to her extended departure, on top of the injury questions. Fightful writes that Deeb had been "very vocal about her use on AEW TV and especially the time that she was given." At one stage, this purportedly became a matter of disrespect, with Serena accusing Tony Khan and his team members of cutting time for her matches without informing her until she made it to the ring.
AEW sources have stated that they had a list of match times, which they showed to Deeb, explaining that he match time wasn't cut, but was originally what was budgeted for. Fightful adds that producers and coaches in wrestling companies often don't communicate match times to wrestlers until they've been finalised, doing so to prevent performers from being upset over potential cuts.
Sources near Deeb had not heard this story of a managerial falling-out from her. A number of roster members had heard of it, however, leading to Deeb attracting backstage heat.