Why WrestleMania 37 Was "Emotional" For THIS WWE Legend
Sitting at home and missing WrestleMania 37 was challenging for this WWE icon.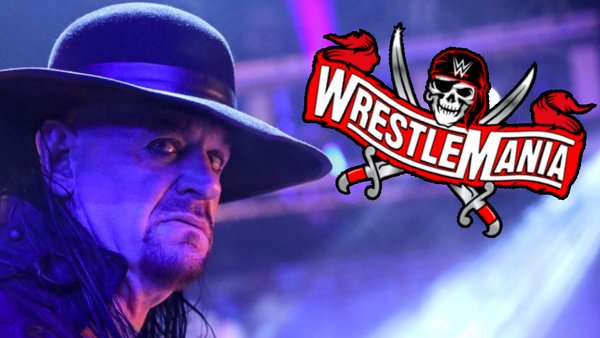 The Undertaker would freely admit that he had a tough time watching WrestleMania 37 play out from home.
'Taker told Sports Illustrated that the "first ballyhoo of fireworks" on Saturday night's leg left him feeling a bit "emotional" and choked up. Throughout the rest of the weekend, the iconic 'Deadman' repeatedly told himself one thing: "You should be there".
There was a lot of second-guessing for Mark Calaway heading into the latter half of 2020. He'd kind of made peace with WWE retirement following a blistering 'Boneyard' battle with AJ Styles at 'Mania 36, but didn't trust himself not to crave another match come 37.
So, to lessen his chances, 'Taker decided not to do much training from October onwards. Then, come 'Mania season, he wouldn't be fit enough to even contemplate calling up Vince McMahon and asking if there was anything he could do to help out in Tampa.
Fit enough or not, Calaway still "had to work through" the process of watching WrestleMania on TV at home. By the end, he was happy that he'd let others bask in the spotlight and have their moment.
Create Content and Get Paid
---