Why Wrestling Is About To Make The Biggest Mistake Of The Century
CM Punk and the Elite: wrestling depends on you.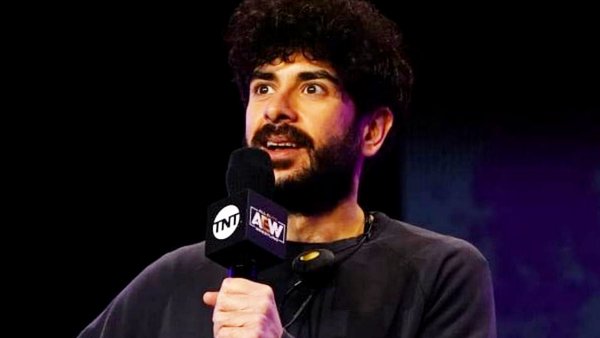 Every professional wrestling fan should want real competition.
The idea that real competition was upon us in 2019 - insofar as Vince McMahon actually waking up and competing with the upstart All Elite Wrestling with a better product - was always a fantasy. It wasn't 1997 in 2019. Vince wasn't receptive to new ideas and he was far too stale, past-it and frankly insane to conceive any of his own. The old "Vince McMahon thrives on competition!" narrative very predictably frittered away. If anything, unsettled by AEW to such an extent that he attempted to suffocate it by launching NXT at it in a typically hypocritical move, his product got worse. 2019 was one of worst years in WWE history.
An unfathomable series of rash decisions - Wild Card Rules! Two Out Of Three Falls! Roman Reigns falling for the classic "It just so happens that Erick Rowan's doppelgänger was lurking around backstage at the scene of the crime" ruse! - were followed by the promotional malpractice that was the finish to Hell In A Cell. Vince killed his top heel and top babyface in one match. Finished them both off in a match that didn't have a finish when it had to go to a finish because there were no rules. The referee took pity on the psychotic supernatural entity, which was hardly evidence that McMahon only needed a brash new competitor to unveil the second coming of Stone Cold Steve f*cking Austin.
True creative competition is actually possible now that Vince McMahon has resigned in disgrace. "Triple H's WWE" is a strange misnomer because it feels like the second word is more relevant than the first more often than not, but it is better, and it is working - but it's uneven and rotten at its very worst. There's still the sense that WWE just can't help itself from pulling its own pants down in its customary, blundering way. Why is GUNTHER running away from Braun Strowman? Why is Johnny Gargano more Johnny Carson than Johnny Wrestling? Why is Bayley, once one of the best babyfaces in wrestling, one of its worst heels?
CONT'D...(1 of 6)