Why Wrestling Rules After It Admits It Totally Sucks
Nobody's (Mr) Perfect.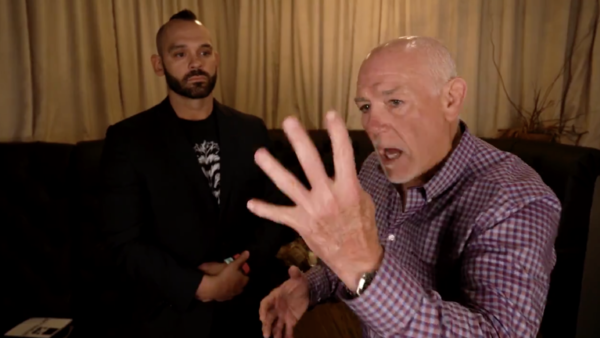 "That time is over", yelled Tully Blanchard, during a promo that lit up Twitter via Shawn Spears' timeline just two days before the Wednesday 3rd June edition of AEW Dynamite.
He wasn't using wrestling parlance, and wasn't referring to Shawn Spears' All Elite Wrestling run thus far. He wasn't b*llocking Spears, either. This was some bad booking getting the kicking it deserved wrapped up in the recovery it needed.
The messaging was the same on TNT 48 hours later. "The Search For Spears is over", Blanchard noted, before moving on to the introduction of the black glove and with it, decades of prestige. The commentary team weren't clear enough in explaining the power of the punch that glove had previously packed, and more's the pity. Younger or newer wrestling fans may not have seen Ted Dibiase, Barry Windham, Blackjack Mulligan and others utilise something so simple as a loaded weapon, or to put across that they were the most fearsome guy in the f*cking room. In gifting Spears the glove, Blanchard was gifting viewers the chance to forget about the clown with his face on his crotch at Double Or Nothing. This was a restart that felt instant but had been bubbling at least since Blanchard's mug appeared on the boxer shorts.
It wasn't the first time the company had binned off a flagging angle either. All Elite Wrestling has been much further from perfect than those Tony Khan avatar accounts would have you believe, but some of its genuine promise thus far has been in addressing what hasn't worked rather than what has. WWE at times were amazing at this, whilst ECW's 1995/96 creative zenith felt as much to do with Paul Heyman's relationship with what his audience adored as it did the men and women nearly killing themselves for so little money in a bingo hall.
AEW, through a blistering promo and a really good follow-through, were going full Michael Rapaport - the storyline had sucked, but it wasn't gonna suck no more.
CONT'D...
Michael Hamflett
We Need To Talk About Kevin (Nash). Michael can be found in articles or on podcasts extolling the virtues of New Generation WWF, New Japan Pro Wrestling or the new WWE angle they definitely definitely won't ruin this time.
See more from Michael