Why WWE Are Losing Money On House Shows
WWE's live event business is plummeting, but can they stop the rot?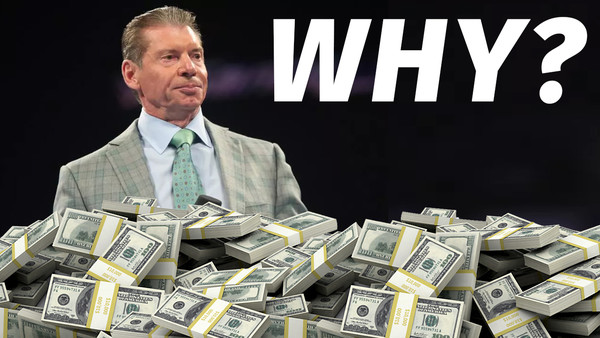 WWE's Q3 financials were published to much fanfare last week, as the company's decision to push forward with Crown Jewel, their controversial Saudi Arabian pay-per-view, came to light via the second bullet point in their 2018 Business Outlook:-
"Similar to other U.S.-based companies who plan to continue operations in Saudi Arabia, the Company has decided to uphold its contractual obligations to the General Sports Authority and stage the event. Full year 2018 guidance is predicated on the staging of the Riyadh event as scheduled."
Rarely has a single item from a WWE earnings report generated such interest, but how could it not? The promotion's Saudi deal has almost had a monopoly on wrestling headlines for weeks. As the answer to a question the world had been asking from the moment the Jamal Khashoggi situation first came to light, WWE's decision was always going to dominate, no matter which way it went.
As a side effect of the Crown Jewel news' enormity, the financials' remaining key points largely went untouched by major outlets, with only specialists like the excellent Wrestlenomics diving deep on a set of reports that included, among other successes, the promise of another record-breaking profit year. Critically, this forecast is largely dependent on the vast sum of money WWE will make from their ongoing business in Saudi Arabia.
But as indomitable as WWE's market share has become, the financials weren't without their worries. Referred to as "a barometer as to how well we're doing," by Vince McMahon himself during the accompanying conference call, the promotion's house show business is in decline, with average attendances and revenue both falling.
Q3 2017 saw WWE rake in $31.6 million of revenue from such events. In 2018, that figure fell by 15% to $26.7 million, generating profits of just $200,000. It's worth mentioning that SummerSlam weekend attracted 40,000 fans to New York during this quarter, and that Super Show-Down's crowd of 70,000 makes it the highest attended wrestling show to take place outside the USA in 25 years, but it's a worrying trend regardless.
Does Vince McMahon know how to solve it? He certainly thinks so...
CONT'd...