Why WWE Fans Love Michael Cole Now
4. Jerry Lawler's On-Air Health Scare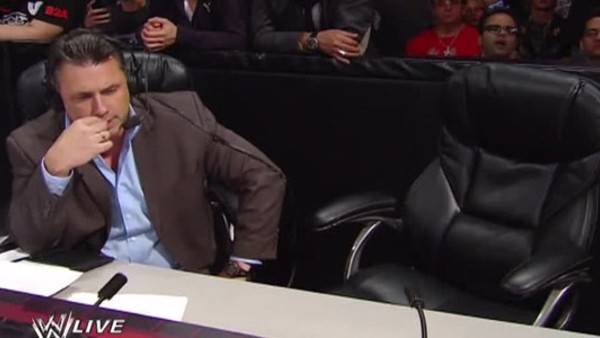 10 September 2012 is a day that few wrestling fans will ever forget. There, on Monday Night Raw, Jerry Lawler suffered a heart attack on live television. Of course, at the King's side that night, was Michael Cole.
It may only be in recent months that the WWE audience has fully started to embrace Cole, but that on-air scene of near-tragedy is one that had even the biggest Michael Cole detractors feeling nothing but pure empathy for the man. There, the nowadays 53-year-old not only had to experience the sight of one of his close friends collapsing due to cardiac arrest, but he then had to stay at the announce desk, commentate on several more matches, and was tasked with providing fans with real-time updates on the status of Lawler.
In regards to that status, CPR was performed on Jerry, seven attempts were made to shock the WWE Hall of Famer's heart back into action, and that heart at one point didn't beat for 22 whole minutes.
While Cole did eventually sit in shocked silence throughout the final part of that Raw episode, that didn't take away from the trauma he went through on that Monday night. For that, even his biggest critics had to soften their stance on Michael Cole - even if just for one evening.