Why WWE Fans Love Sheamus Now
Banger After Banger After Banger After Banger After Banger After Banger After Banger After Banger...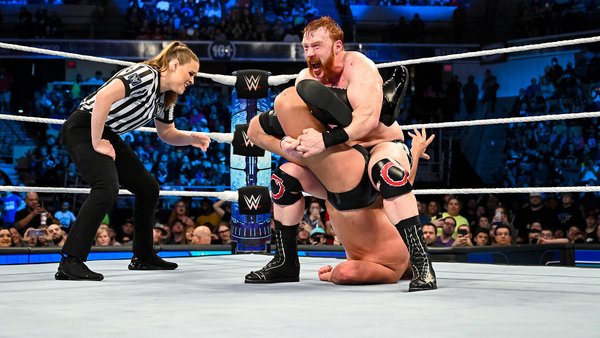 Extreme Rules 2022 was mostly all about Bray Wyatt.
The "White Rabbit" teases were paid off in audacious and crowd-pleasing fashion as Wyatt - lantern-first - stepped through the ashes of the Firefly Fun House back into WWE and back into what appeared to be an updated manifestation of his old persona.
More of it will be made everywhere you look over the next days and weeks, such is the profound impact the former Fiend has on his follower base, and it'll do much to obscure what was otherwise a very uneven night for 'The Game' and his bold new project.
Premium Live Events were the saving grace of a sagging Sports Entertainment empire under Vince McMahon, but Saturday's spectacular felt like a car moving in reverse after months of forward momentum on television. Most matches went too long or felt like they did, missing their peak and exhausting the audience to such an extent that they cheered "We Want Wyatt" as Matt Riddle and Seth Rollins stared each other down inside the headlining Fight Pit. Triple H at very least gave them what they wanted unlike so many times his Father-In-Law elected not to, but it literally spoke loudly to a problem Hunter will encounter more of unless he can apply some discipline to his agenting and structural choices.
And yet, absolutely none of this was applicable to an unreal six-man opener that followed an unreal singles match on SmackDown 24 hours earlier that was, itself, a sequel to an unreal stadium super-fight. Banger after banger after banger, exactly as Sheamus - yes, that Sheamus - has decreed.
The 'Celtic Warrior' is a 12-year overnight sensation in 2022. But how? And why now?
(CONT'D...)