Why WWE Just TORE UP Creative Plans For The Bloodline
Real reason Raw XXX's Acknowledgement Ceremony is now The Trial of Sami Zayn.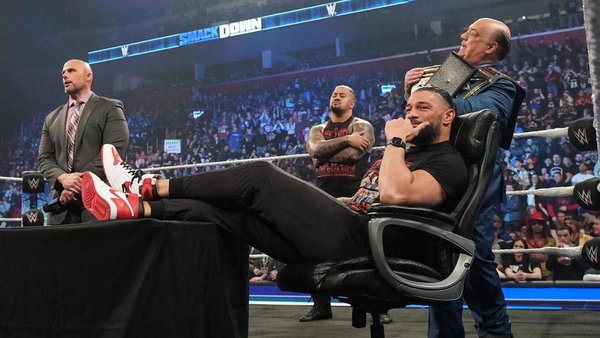 The Bloodline's Acknowledgement Ceremony segment originally planned for tonight's Raw XXX show is out, replaced by The Trial of Sami Zayn - as originally reported by PWInsider's Mike Johnson and confirmed by WWE.
Originally billed as featuring "every generation of The Bloodline", the Ceremony was set to include Afa, Sika, Rikishi, Samu, and other members of the Samoan wrestling dynasty. Unfortunately, that these names are not going to be on Raw is the reason for the cancellation.
Dave Meltzer wrote as much in the Wrestling Observer's Daily Update column. Afa and Sika were due to be key players in the segment, though they "were not ready for the trip." Additionally, Rikishi fell ill during the week, resulting in the segment falling to pieces.
It is stressed that the Acknowledgement Ceremony's cancellation has nothing to do with Dwayne 'The Rock' Johnson pulling out - or rumours that Vince McMahon is set to appear at Raw XXX.
Meltzer notes that WWE changed The Bloodline's creative on Friday. That night's episode of SmackDown saw the stable ambushed by Kevin Owens, with Zayn nowhere to be seen, as per Roman Reigns' instructions earlier in the night.