Why WWE NXT As We Know It Is Done - Major Changes Coming
"No more midgets. No one starting in their 30s."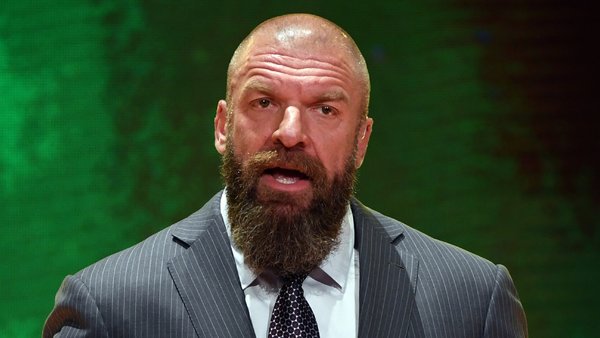 Following reports that the NXT could well be undergoing some significant changes in the near-future, Dave Meltzer has provided a somewhat scary update on what lies ahead for WWE's black and gold brand.
Speaking on the latest episode of Wrestling Observer Radio, Meltzer detailed who was behind the most recent NXT cuts - as in, the 13 firings that took place just this past Friday - and how the brand itself is reverting to a direction more reminiscent of earlier days of NXT.
On these latest round of mass releases:
"So, Paul Levesque and Shawn Michaels didn't have anything to do with the cuts. It was done by Vince McMahon, Bruce Prichard and John Laurinaitis. The basic gist is that NXT is going to change in some ways. They think a lot of the competitors are too small, too old."
Detailing on what changes lie ahead of the NXT brand, Meltzer added:
"They want more Roman Reigns-looking guys. The basic feeling is they lost the war, and now it's time to get back to... it is what it is. This is the aftermath, this is the new direction. And the new direction is younger guys and bigger guys."
That "war" is the purported Wednesday Night Wars that saw NXT running directly up against AEW Dynamite. Of course, that battle didn't work out all that well for NXT, and these days WWE's third brand airs on Tuesday nights rather than Wednesdays.
Explaining how there seems to be a clear divide in how company higher-ups view NXT and the brand's future, Dave continued:
"What happened, happened. Now they want to get back to what it was, so there's cuts that were made and these were the guys that were cut. There's going to be changes. You know, power play's a weird word. There's decisive opinions about wrestling among the key people, and they're fighting for Vince's ear, and this is the ear that Vince has this week. Next week, he may listen to someone else's ear and may go in a completely different direction, but that's what happened this week."
Meltzer then pulled out a scary direct quote from one of his WWE sources:
"No more midgets. No one starting in their 30s. They want people who can be box office attractions and main characters."
Dave would state how Adam Cole is an exception to this rule, and that if the former NXT Champion ends up re-signing with the company he's already been promised a main roster spot, with writers currently pitching ideas for Cole on Raw or SmackDown.
In a juicy opening to the latest WOR offering, Meltzer and co-host Bryan Alvarez would also mention how one of the main reasons WWE is eager to re-sign Cole and make him a featured player is due to how outright bad it would look for the company if he were to sign with AEW and instantly be welcomed as a major deal - similar to what has recently happened with Malakai Black.
Create Content and Get Paid
---