Why WWE Talent Weren't Surprised By Braun Strowman's Release
Braun Strowman was released from WWE less than a month after completing a World Title feud.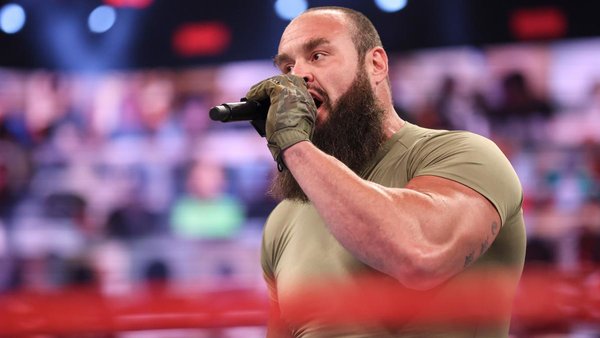 Wrestling fans and pundits may have been shocked by Braun Strowman's WWE release yesterday, but this feeling wasn't necessarily reflected in the locker-room.
Per Fightful Select, WWE personnel close to the situation weren't all that shocked to see Strowman's name on yesterday's six-strong list of departures because of his big contract, which Fightful's sources state was worth over $1 million per annum.
Braun signed what Fightful describe as a "monster deal" in 2019. That summer's contract talks came down to the wire, through the big man was ultimately retained until 2023, having understood his own worth at the negotiating table.
Aleister Black claimed yesterday that WWE had told him "budget cuts" were the reason he is being let go from the company. As of yet, there hasn't been any indication that this is the same for Strowman.
A single, short statement is all the world has heard from Braun since he was cut from WWE last night:-
What a chapter in life. Thank you!!!!!

— Braun Strowman (@BraunStrowman) June 2, 2021
A true ground-up developmental project, Strowman had been in the WWE system since 2013. He bypassed NXT and hopped straight onto the main roster two years later, breaking out through his well-received Roman Reigns feud in 2017, before finally becoming a World Champion by taking the Universal Title from Goldberg at WrestleMania 36 in 2020.
Create Content and Get Paid
---