Why WWE Waited So Long To Have Wrestlers At Ringside
What a difference a little noise makes...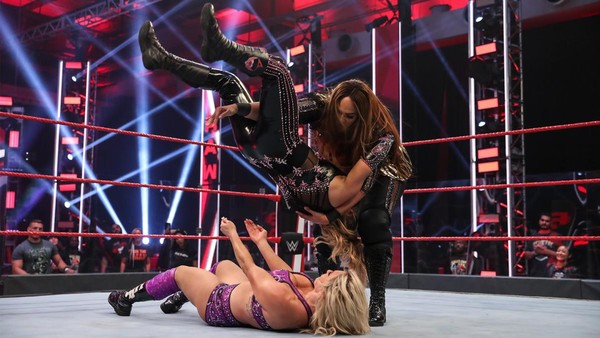 WWE brought the noise back to their shows by recruiting clusters of NXT wrestlers to gather around ringside for last night's Raw, creating an atmosphere several levels above the deafening silence of recent broadcasts, taking the show as a whole to a new level.
The promotion's additional steps included surrounding ringside with plexiglass to ensure the NXT crowd didn't come into contact with the Raw wrestlers, though this was undone when a horde of them rushed the ring for the night's closing segment. Either way, it was good to have a semblance of an atmosphere on Raw again, with these mini-audiences already a proven success on AEW Dynamite.
Per Paul Davis of WrestlingNews.co, a source within WWE claims Vince McMahon had held off on using wrestlers up to this point as he "felt it was a bad look" given social distancing guidelines, though his stance has clearly softened now.
It is expected that such crowds will be the norm until fans are able to return to shows.
While this method will never be a true substitute for a roaring hot building, it absolutely results in a more watchable show so if promotions are to hold shows through the global health crisis, this is preferable from a pure viewing perspective.
Create Content and Get Paid
---