Will Dwayne 'The Rock" Johnson Hunt The Predator?
The Rock takes over from Arnie?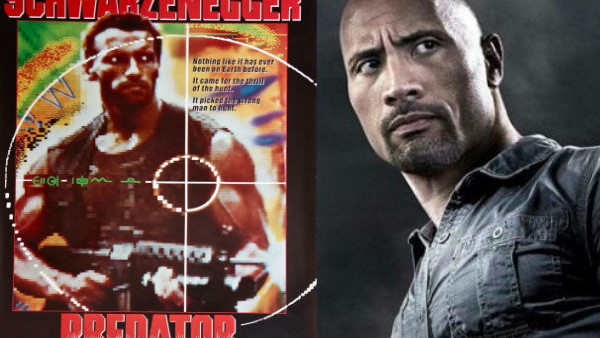 Dwayne "The Rock" Johnson has hinted on Instagram that he could be starring in Shane Black's Predator reboot movie.
The post, which shows a photograph of Johnson's Georgia work space, where he is currently on location shooting Baywatch, includes the following tantalising lines in the description: "On the iPad I'm reading an outline for a cool movie I'll make in 2017 (with director Shane Black) and when I get tired and need a lil' pick me up, the shaker cup holds a special shot of energy - Elk p*ss."
While Johnson doesn't elaborate on the practice of drinking elk urine, the more pressing question is what exactly is the project he'll be working on with Shane Black?
Black, who has penned scripts for classic action movies Lethal Weapon and Predator and directed the underwhelming Iron Man 3, has no less than three movies lined up over the next few years, with his remake/reboot of Predator - known as The Predator - one possible candidate for his collaboration with Johnson.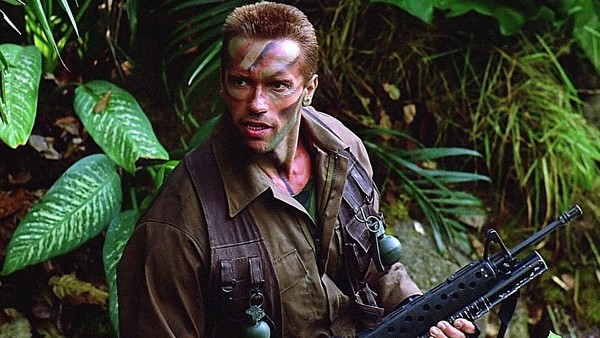 It's certainly difficult to think of any other Hollywood action star working today who could fill Arnold Schwarzenegger's boots from the original, and the pairing with Black could be a promising sign that the film would deliver on quality Predator action which has been largely missing from the franchise since 1987.
However, Johnson's shooting schedule on the upcoming remake of Jumanji casts some doubt as to whether he would be able to commit to The Predator, with some speculating that he's more likely to be involved in Black's adaptation of Doc Savage. Johnson may be playing the titular character, an adventurer who appeared in a series of American pulp magazines throughout the 1930s and 1940s.
Whether Johnson is set to tool up and take on The Predator or step into the shoes of Doc Savage, fans are likely to be in for an action-packed treat.