Will Ospreay Heading To NXT UK? (VIDEO)
Andy H. Murray & Adam Wilbourn on the Will Ospreay to NXT UK rumours, WWE Hell In A Cell & more.
Join WhatCulture's Andy H. Murray and Adam Wilbourn as they bring you Tuesday's rundown of all the latest wrestling news.
Today's video begins with the latest on Will Ospreay (00:29), as new rumours hint at the former IWGP World Heavyweight Champion potentially jumping ship from NJPW to WWE to join the NXT UK brand. We talk about everything you need to know on the matter following a comprehensive report from Voices of Wrestling.
It's over to the main roster after that, with WWE advertising a couple of major returns for the 16 July SmackDown show (05:52).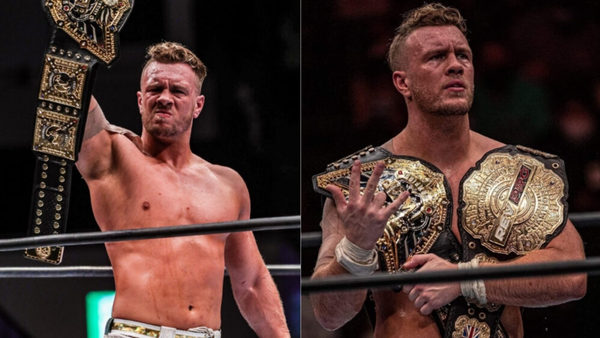 From there, we talk last night's episode of Raw (07:12), as the company books another intergender match for Reginald following the latest Women's Tag Team Title match.
Finally, we talk Hell In A Cell 2021 (09:40), as the card finally comes together with a couple of big Raw title matches added during last night's show. Sort of. We'll explain...
As always, today's news video finishes with all your Twitter questions.
Don't forget to subscribe to WhatCulture Wrestling on YouTube for daily videos. You can also send your Twitter questions to @WhatCultureWWE for your chance to be featured!