Will Ospreay REALLY Wants To Wrestle In AEW
In which Will Ospreay declares he'd embarrass Bryan Danielson, Kenny Omega & co. in the ring.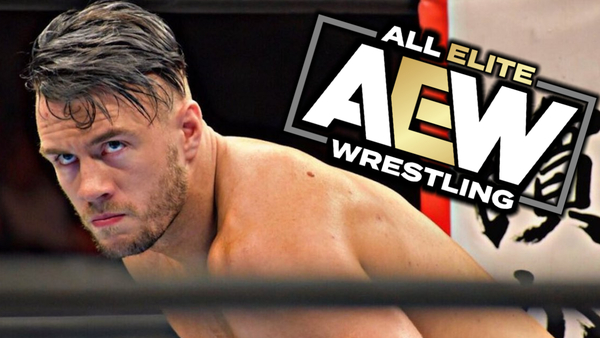 Will Ospreay had choice words for some of AEW's top stars in a new interview with SEScoops' Samira, calling them out in what looks like an attempt at drumming up interest for potential dream matches.
The NJPW headliner spoke on CM Punk, Bryan Danielson, Kenny Omega, and Sammy Guevara, all of whom have expressed an interest in wrestling him in the past:-
"I would still love that match with CM Punk," he began. "He's the one that called me out. He said, 'I want to wrestle Will Ospreay.' So with that, Bryan Danielson, he said 'I want to wrestle Will Ospreay' and I get it. Kenny Omega wants to wrestle Will Ospreay. Take a ticket and I'll get to you when I get to you guys. They called me out. Sammy Guevara, he's another one that called me out."
Ospreay went on, saying that he'd "embarrass" AEW's top names in the ring - Danielson included:-
"If you guys really want it that bad, you know what to do. You just gotta call my number and I'll show up. I'll show up. But 9 times out of 10, these guys don't want me to show up. Because A, I'll embarrass them. I'll embarrass them. Guys like Bryan Danielson made a living being one of the best wrestlers in the world. But if I showed up, he would not last in the ring with me. Kenny Omega was THE guy in New Japan Pro Wrestling. He left. I took over. Nobody could compete with me in 2019. If I got in the ring with him, I'd embarrass him."
AEW's working relationship with NJPW theoretically gives Ospreay the freedom to compete with the aforementioned names. That the former IWGP World Heavyweight Champion isn't currently based in Japan removes a lot of potential travel-related issues as well: the 29-year-old left the country in May, having vacated the IWGP belt due to injury.
Ospreay returned to wrestling at NJPW Resurgence in California on 14 August, declaring himself the "real" IWGP World Heavyweight Champion and his lineal successor, Shingo Takagi, an "interim" champ. Building towards Takagi and Ospreay's latest in-ring battle appears a clear future direction for New Japan.
Create Content and Get Paid
---