Will Ospreay SHOOTS, Calls Top AEW Star A "C***"
NJPW's Will Ospreay unloads on top AEW star in new interview.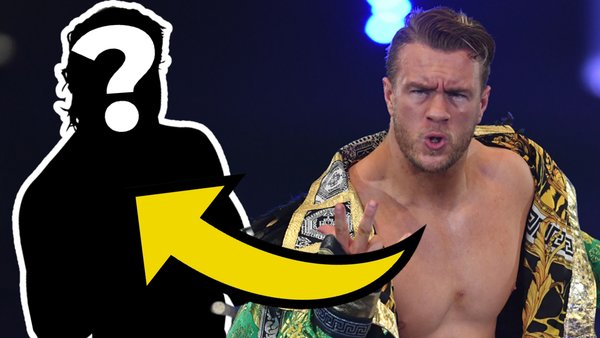 New Japan Pro Wrestling star Will Ospreay h;.as launched a scathing attack on All Elite Wrestling's Kenny Omega, calling the "f*cking fragile" Canadian a "c*nt" multiple times.
Interviewed by Wrestle Inn, Ospreay was responding, primarily, to comments made by Omega in a recent conversation with Fightful. Kenny's criticisms of Ospreay's style were particularly pointed, with the former AEW World Champion stating that while the Englishman is an elite athlete, he is "great at moves and has a list of 20 very forgettable five-star matches."
Ospreay told Wrestle Inn that Omega was attempting to save face with those comments, suggesting that the 38-year-old had previously blocked him from appearing in AEW (h/t Fightful):-
"It's belittling. He's only doing it because of the interview side of things, he has to try and save face. You saw his true colors there. He wanted to bury me and he couldn't. This comes from a long line of things. Even speaking of AEW, it is only because I hang around with the boys after and we're all smoking and talking sh*t. Apparently, the rumor was that I was meant to be there a year ago, just doing 'forbidden door' stuff and somebody is putting the block on it. It doesn't take two and two to realize who it is. One person who has not been there for a while and all of a sudden, I'm welcome in with open arms."
AEW Dynamite's 8 June episode saw Ospreay finally debut for the promotion before eventually facing Orange Cassidy at Forbidden Door, the company's first full collaborative event with NJPW, on 26 June. There is currently no word on when he might return to the Tony Khan-helmed group.
Continuing, Ospreay stated that the heat between him and Omega goes back to the final days of Kenny's NJPW run:-
"This whole thing has generated from back in 2019, it was Kenny's last match and I guess he wanted Ibushi out there to second him. I f*cking blew Ibushi's brain out with the hidden blade. He's super f*cking mad at me... Since then, myself and Ibushi, we have gone out for drinks. We don't talk anymore, but after that point, we went for drinks and meals, we're fine, but Kenny is butthurt off an accident."
Will's most incendiary comments came soon after. Repeatedly calling Omega a "c*nt", amongst other things, the Englishman stated that he didn't like that the "f*cking fragile" Kenny hadn't spoken to him face-to-face:-
"He can think what he wants about me, but the motherf*cker is such a little bitch. The same person who is like, 'I grew up after six or seven five-star matches.' No you didn't, you c*nt. You vanity search your name on Twitter to see what everybody says and when it's bad, you cry in the corner of your million-pound house and you're still bothered by some c*nt who sits doing some wrestling matches who is trying to help out, not only the British scene, but the Japanese scene, because I'm not an idiot when it comes to my company. We got hit hard by the pandemic. Does that mean I'm taking a day off? No, I'm working my ass off to bring it back because that's what you said to do. This is the reason I don't like Kenny. This is where some people can relate. When you say something to me, look me in the eye, and speak to me, when you talk to me and tell me this and then go to fans and talk differently, that's where we have a problem. You have my number, if we have a problem, call me and we can f*cking talk about this. I don't have anything to say to him. Be all, end all, I'm sure if everyone was in the same room, I would slap him. The worst thing is, people are gonna listen and be like, 'They're building to something.' We're not building up to anything. He's a c*nt. I will slap that boy and remind him, 'You're a f*cking 40-year-old man and you're f*cking fragile. Do you really want to get with me? I will end you.'"
Given that Ospreay vs. Omega would be high on many a fan's wishlists for future AEW X NJPW crossovers, this recent back-and-forth between the two is likely worked. Kenny is yet to respond to his former rostermate's Wrestle Inn words.
Ospreay and Omega have crossed paths only once before, with Kenny defeating Will at PWG's All Star Weekend 11 in December 2015, long before the Englishman's rise to NJPW's peak.
Create Content and Get Paid
---