Will WWE Book This Brock Lesnar Match Soon?
Someone has been talking about a potential big match vs. Brock Lesnar in WWE.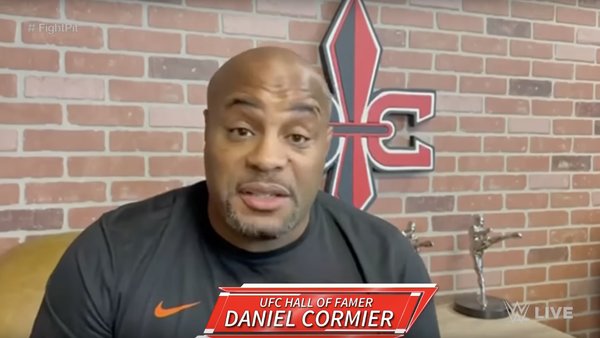 Daniel Cormier says there are no plans in the works for a WWE match vs. Brock Lesnar, but the UFC Hall Of Famer thinks it "makes sense" eventually.
Cormier told ESPN that he's excited to show up as special enforcer for the 'Fight Pit' bout between Seth Rollins and Matt Riddle at this weekend's Extreme Rules pay-per-view; WWE added the former UFC Heavyweight and Light-Heavyweight Champion in to stir up some more interest in the feud.
Will this lead to further appearances for the company? Cormier is remaining coy on that, but he would like to tangle with Brock sometime soon. The pair were supposed to fight in UFC several years ago, but plans changed and it never happened in the end. WWE would likely jump at the chance to promote it instead (just to say they could).
Cormier described a face-to-face at UFC 226 as "a year build with no WrestleMania match". Neither man managed to deliver "the payoff" fans wanted on that, so he'd like to put things right in WWE. The question is...does Triple H see enough value in booking it?
Only time will tell.
Create Content and Get Paid
---