William Regal HATES This Popular Wrestling Term
Ex-AEW man and soon-to-be WWE returnee William Regal isn't a fan of this word.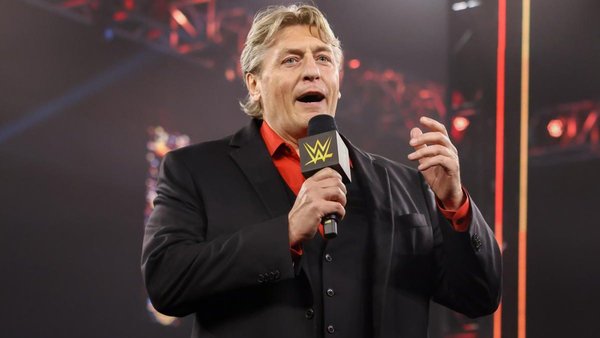 William Regal definitely isn't keen on the word "mark".
The now-former AEW favourite and soon-to-be WWE returnee told 'Stories With Brisco & Bradshaw' that he never uses the term when discussing pro wrestling fans. In fact, if anything, Mr. Regal thinks it's a bit cheeky and disparaging to describe anyone passionate about the industry in such a negative way.
"Mark" is typically used in derogatory fashion. For example, 'Stupid marks' might be something a worker would say when fans are duped by an angle or easily-worked by something online.
Regal isn't a fan of that, and he refuses to use the phrase during his day-to-day work in wrestling. His preferred umbrella term for fans is actually "punters". As William pointed out on the podcast, that doesn't come with the same negative connotations "mark" does.
The 'Gentleman Villain' believes it's wrong for any pro wrestler to "look down" on those who help him/her earn a living. He suggested that it'd be horrible if a band, actor/actress or another performer dismissed their followers in similar fashion.
So, according to Regal, the word "mark" can get right in the bin.