William Regal Says Original AEW Role "Never Transpired"
" I didn't expect it to end up being this thing... where I just became talent."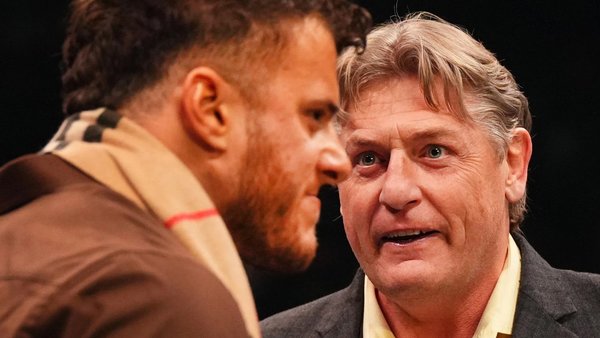 William Regal has revealed that his role in AEW ended up being different to what was originally intended.
The recent WWE returnee stated as much during an appearance on Scroobius Pip's Distraction Pieces podcast. The 54-year-old, who joined AEW in March 2022 and officially departed in December, stated that his last few months under Tony Khan's roof were "far too much about me," when they should have been about the talent he was supporting.
Said Regal (h/t Figure Four Online/Wrestling Observer):-
There's a lot that happened this year, there's also a lot of things that have made me go, 'I'm quite happy being not in the limelight,' and I have been for many years. I had my time. The last little few months in AEW was getting far too much about me and it should have been about the talent that I was with, not about me. I'm quite happy being in the background.
The new WWE Vice President of Global Talent Development said that his original AEW role was supposed to be something different. While things started off that way, he essentially transformed into no more than a talent towards the end, with the original idea failing to transpire:-
I couldn't have a better last few months as far as TV and doing that but I didn't go there with that intention. The intention was to do something different and it just never...it started off the way it did but I didn't expect it to end up being this thing that it was for the last several months where I just became talent. I went there with a different plan because I was asked to go there to help out in a different capacity and that never transpired.
Onscreen, Regal was affiliated with Blackpool Combat Club stablemates Jon Moxley, Bryan Danielson, Claudio Castagnoli, and Wheeler Yuta in AEW, before turning on Moxley in his Full Gear 2022 match with MJF. This could be what Regal is referencing when he speaks of the spotlight shifting towards him.
The veteran's WWE return was facilitated by Tony Khan agreeing to cut his AEW contract early. Per the terms of separation, Regal cannot appear on WWE television for a set period, restricting him to backstage work only.