William Regal Set For WWE SmackDown Role
Ex-AEW man and all-round wrestling gent William Regal will play his part on WWE SmackDown.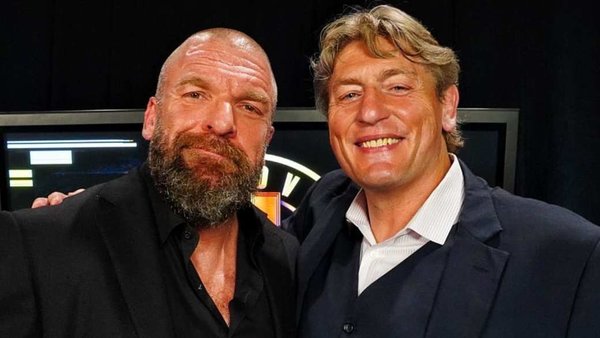 William Regal will reportedly be in the house for Friday night's episode of WWE SmackDown.
PWInsider claims the beloved Brit will be on hand to work behind the scenes on the broadcast - he can't actually appear in an on-camera role for WWE until 2024. That was part of the conditions for negotiating his release from AEW with All Elite boss Tony Khan.
However, Regal can still be a massive help to Triple H and the rest of the team in Memphis on Friday. He's expected to take up an Executive Vice President position with the company, and could aid the overall production at the famous Gorilla position right behind the curtain.
William was previously WWE's Director of Talent Development and Head of Global Recruiting before surprisingly being released from his contract in January 2022. He debuted in AEW that March to significant fanfare, then departed Khan's organisation later in the year.
Now, he's all hands on deck at WWE again.
It remains to be seen whether or not Regal will also attend Raw tapings or work exclusively on the SmackDown side of things. Stay tuned.