William Shatner Announced For WWE Hall Of Fame 2021
Star Trek icon William Shatner to be inducted as part of the 2020 WWE Hall of Fame class.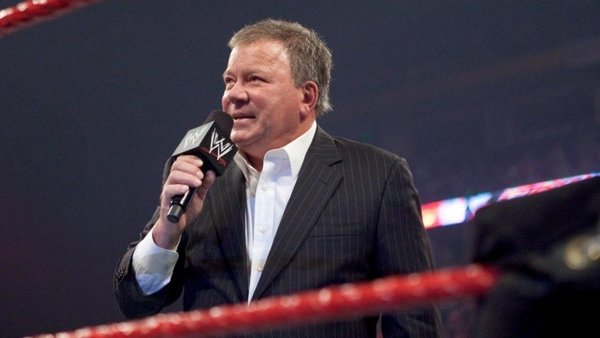 With the past week having seen WWE nicely flesh out its 2021 Hall of Fame class, it's now been announced that William Shatner is entering the Celebrity Wing of the HOF.
WWE and USA Today made the announcement earlier today, with it specified that Shatner is being inducted as part of the 2020 class. There's yet to be any word on who will be the Celebrity Wing inductee for the 2021 group as of this time.
William Shatner rose to superstardom as Captain James T. Kirk in the original Star Trek series in the 1960s, and his relationship with WWE dates back to 1995. Back then, the actor tangled with Jerry Lawler and Jeff Jarrett, with him making sporadic WWE appearances over the ensuing years - including inducting Lawler into the WWE Hall of Fame in 2007.
By being a part of the 2020 Hall of Fame class, Shatner – who celebrated his 90th birthday last week – joins Davey Boy Smith, Jushin 'Thunder' Liger, Brie and Nikki Bella, JBL and the nWo quartet of Hollywood Hogan, Kevin Nash, Scott Hall and Sean Waltman.
Where the 2021 class is concerned, the announced names at this stage are Molly Holly, Eric Bischoff, Great Khali, Kane and Rob Van Dam. This year's Hall of Fame ceremony will take place on Tuesday 6 April, with both the 2020 and 2021 classes being inducted at the same time.