Wrestler Turns Babyface On Latest WWE SmackDown
It looks like another gimmick change is in the works for this WWE star.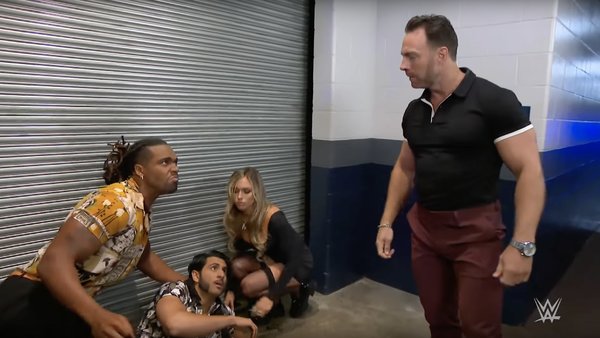 It looks like Max Dupri is no more.
The one-time Maximum Male Models leader appeared to quit the group on Friday's episode of SmackDown. WWE ran several backstage segments that teased the split, then booked Max to attack Mansoor and call the stable "clowns" before taking off his "M" logo belt and tossing it to the ground.
It's believed that Dupri, who had been working exclusively as a manager since joining the main roster, will either return to his old LA Knight guise or do something totally new. Either way, it'll be great to see him back in the ring actually working matches again.
Max...or LA said he wasn't sure MMM was ever for him in the first place. Most fans who enjoyed his work on NXT would probably agree with that, but it remains to be seen if WWE can book such a natural heel successfully as a babyface.
Only time will tell on that one.
Mansoor and Mace will soldier on as male models. Maxxine, Dupri's kayfabe sister, will be their full-time manager going forwards, so this isn't quite the end for the stable. They're just losing a member.
Create Content and Get Paid
---