Wrestling Legend Rips WWE For Recent Lacey Evans Booking
A former WWE star doesn't think his old employer is doing right by Lacey Evans.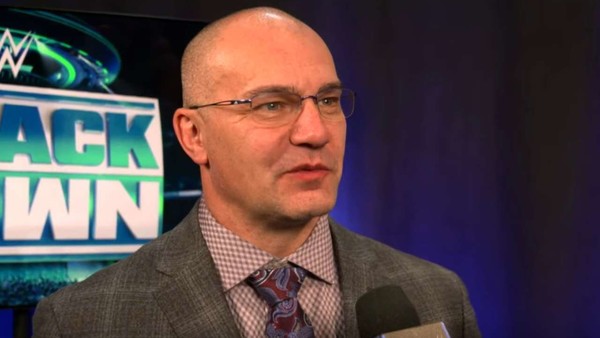 Lance Storm thinks WWE's recent booking of Lacey Evans is "asinine".
The grappling legend told The Wrestling Observer's Figure Four Daily that it made no sense to suddenly tease a heel turn for Lacey on last week's SmackDown. Storm pointed out that he's personally read several touching interactions between the WWE star and fans on social media.
He reckons WWE are confusing the hell out of everybody by suddenly pivoting away from that, but still using Evans' real-life story in the process. That's a fair point - previously, Lacey spoke passionately about her unique childhood and overcoming hardships in her life.
Then, last week, ring announcer Samantha Irvin introduced Evans like she was a heel. Doubling down on that, WWE had Lacey enthusiastically pander to fans like she was mocking them for believing her words.
Lance isn't a fan of that, and worries that WWE will ruin a "feel good" story without having a clear direction in mind for Evans. The former WWE, ECW and WCW wrestler is also concerned that Lacey is ripping off his old Team Canada gimmick by asking fans to, "Please rise and show proper respect".
Create Content and Get Paid
---