Wrestling Legends "Frustrated" With Recent WWE Merchandise Item
Members of this legendary faction have been left frustrated at recent WWE merch.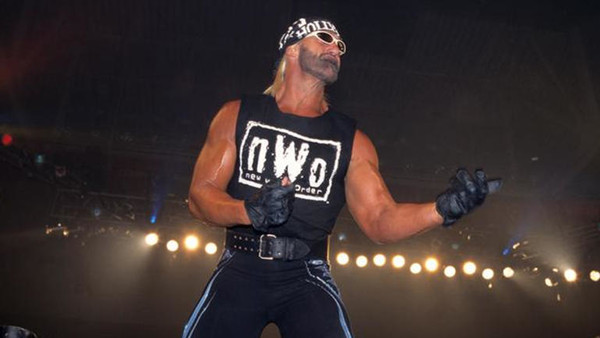 Several members of the legendary nWo are said to be unhappy about a recent piece of WWE merchandise.
As per Fightful Select, certain unnamed members of the New World Order have been left "frustrated" by a recent Fanatics release of the famed nWo logo shirt.
Grapsody host - and AEW Wrestling Administration Coordinator - Will Washington posted a picture featuring this shirt, with the item including a WWE logo under the nWo logo. This report notes how several nWo figures were unhappy at the WWE branding appearing on this item, for that was seen as undermining the "spirit" of the shirt and the group it represents.
Fanatics are said to have been made aware of these frustrations, and there has been consideration of removing the WWE logo from this nWo piece.
This Fightful story also added how a WWE talent contacted them to detail a similar situation with WWEShop several years ago, where the main bone of contention was in relation to the "authentic wear" tag at the bottom of a shirt. Likewise, some wrestlers have been left irked by shirts having text on the back of them; the feeling being that such text negatively impacts sales.