WWE: 10 Celebrity Guest Stars Who Should Have Wrestled
"Tyson and Austin! Tyson and Austin!".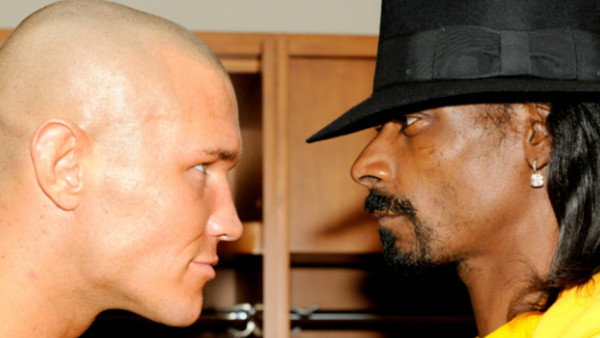 Celebrity involvement in wrestling is nothing new. Actors, musicians and pro athletes have been making special appearances at WWE events since the first WrestleMania in 1985. Some have appeared because they're genuine fans, while others were only there to promote their own agendas. Then there were the celebrities who actively took part in the show, and even stepped into the ring.
Arrow's Stephen Amell teamed with Neville to defeat Stardust and King Barrett at SummerSlam. Floyd Mayweather took on the Big Show at WrestleMania XXIV. Lawrence Taylor wrestled Bam Bam Bigelow at WrestleMania XI. Hell, David Arquette is a former WCW Champion!
The results are usually hit-and-miss. Amell might have had a decent showing at SummerSlam but other times we got Roddy Piper versus Mr T and an appearance by Snooki. Perhaps it's better if the guest star stays out of the ring, like Donald Trump did at WrestleMania 23.
But what of all the celebrities who didn't wrestle? What if they had stepped into the ring with the superstars they feuded with? Maybe the matches themselves might have "stunk out the joint" as Steve Austin has been known to say, or maybe certain stars (especially genuine athletes) could have held their own in a WWE ring. 
Regardless, their matches could surely have had even the most skeptical critics tuning in, if only out of sheer curiosity. Here are ten celebrities who stopped by WWE, who we would have actually wanted to see wrestle.
10. Ronda Rousey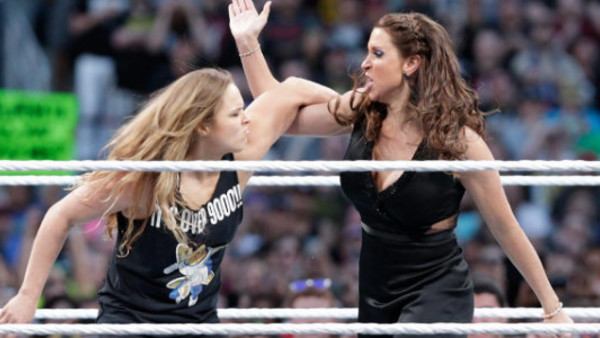 I say "should have wrestled" in the past tense, but in the case of UFCs biggest star, this match could still happen.
The undefeated Womens Bantamweight Champion appeared at this years WrestleMania in a physical confrontation with Triple H and Stephanie McMahon. Since then she has been heavily rumored to compete in a tag team match at next years WrestleMania in Dallas against The Authority. 
Her partner? Only the People's Champion and box-office megastar, Dwayne "The Rock" Johnson.
Although it sounds like solid gold on paper, fans must remember that Rousey's contract with UFC prevents her from wrestling in WWE and is still the number one reason WWE hasn't already announced the match that we all know they're planning.
Rest assured if it doesn't happen at WrestleMania 32, Rousey will enter a WWE ring someday. She's made it clear that she's up for a WWE match and when that day comes, fans of both WWE and UFC will tune in by the thousands.