WWE 2K23: 8 New Features You Need To Know About
New match types, MyGM improvements, a twist on Showcase Mode. All of WWE 2K23's changes!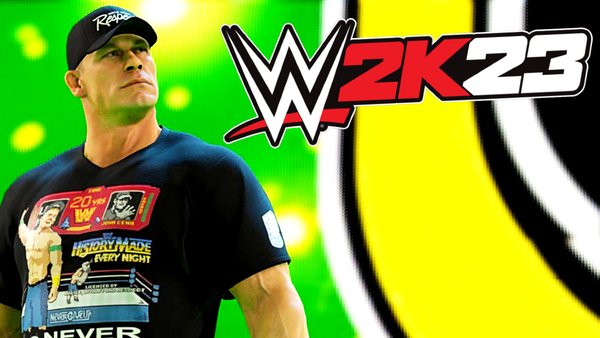 John Cena is the cover star for WWE 2K23 and the game launches on 17 March.
Gracing the box art isn't 'Super Cena's' only gig this year though - John will also be the focus in 2K's popular Showcase feature, albeit with a twist. Let's just say this year's Showcase is set to be the most unique in series history. 2K are switching up the established formula here!
There are loads of other changes for the game too. New match types are long overdue, MyGM will be closer than ever to the classic mode fans remember from the old SmackDown vs. Raw days, 2K have made additions to the already-bursting creation suite, and there's even something for those who love playing online.
2K22 was a successful skeletal frame the devs could build on, and it looks like they have. All going well, 2K23 will be the definitive pro wrestling title on this generation of consoles. Sorry, AEW Fight Forever, but you've got a lot to live up to if you fancy challenging for the belt.
Here are all the 2K23 changes you need to know about.
8. A Longer/Enhanced MyGM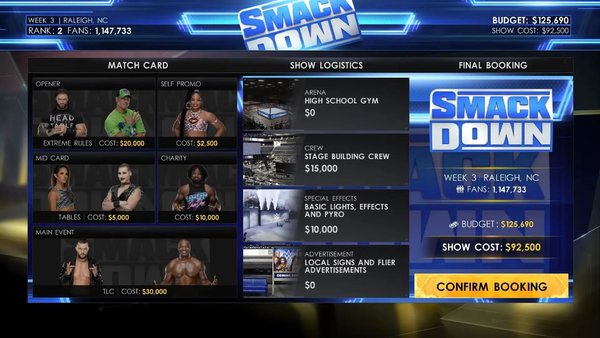 Last year's MyGM was a fun distraction, but it left long-term fans feeling a little hollow because it was so restricted. Basically, the mode didn't offer nearly enough variation, and it was all about pleasing Triple H by booking samey cards or exploiting basic algorithms more than anything else.
This year is rather different.
Now, 2K promises "multiple seasons" and the chance to pick from a wider selection of match types/stipulations. You can also create your very own GM, and there are more real-life presets to choose from if stepping into the shoes of a former/current WWE authority figure sounds better.
It's particularly pleasing that the developers decided to open up MyGM a little more/make it longer. Last year's attempt was more like a tech demo for what might be possible in the future - that's fine for a comeback, but it did get old. Hopefully, these improvements make the mode a winner all year round this time.