WWE "Never Understood" This Mickie James Pitch
Vince McMahon and other WWE chiefs didn't get a gimmick Mickie James pitched.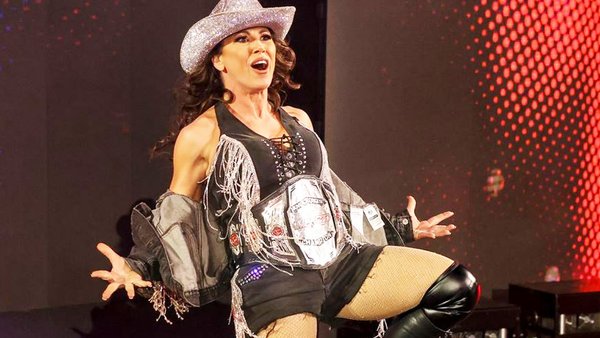 HARDCORE COUNTRY!
Mickie James revealed during a recent interview with Kurt Angle's podcast that she once pitched to bring her "Hardcore Country" gimmick to WWE screens. Sadly for Mickie, Vince McMahon didn't really get what the character was about - other members of the creative team were also frosty on it.
There might've been a touch of TNA bias in there stemming from Mickie's prior run with that persona there. That's a guess, but James did hint that McMahon doesn't like things he himself didn't create. That could've convinced him that "Hardcore Country" would flop on Raw or SmackDown.
Mickie was gutted, because she really thought people would dig her country singer look on WWE TV a few years ago.
At the same time, James described WWE's hesitance as "a blessing in disguise". She's not so sure her recent 2022 Royal Rumble appearance would've made the same impact (ahem) had she been rocking that look on WWE programming for years anyway.
Basically, on this occasion, McMahon's natural aversion to things created in other wrestling promotions worked in Mickie's favour. She said that "everything happens for a reason".
Create Content and Get Paid
---