WWE's 12 Fails Of Christmas
Deck The Halls With Hardcore Holly.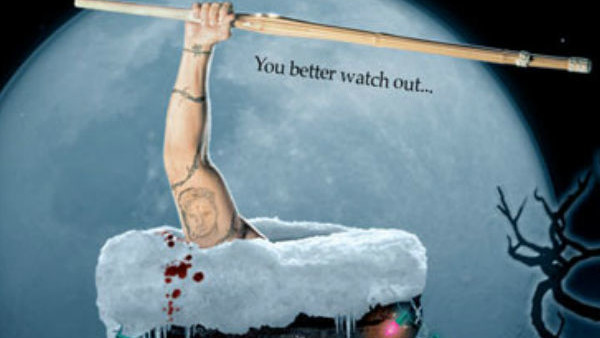 "It's the most blunderful time of the year..."
Amongst occasional moments of love and togetherness, Christmas is now mainly now known as the period that brands and corporations unleash their most obnoxious marketing upon the world, all with a festive veneer hiding another gaudy sales pitch. One in particular reminds us relentlessly that "Holidays are coming". But in WWE, that statement always seems to have been taken way too literally.
Over the years, December Pay-Per-Views have made it look as though the entire company is on vacation. Since launching their end-of-year supershows in 1995, WWE has been guilty of presenting a stream of lazy and ill-thought out concepts, matches and segments that have no place on a Superstars taping, let alone the final big event of the calendar year.
Tables, Ladders & Chairs broke the end-of-year mold in many respects. Asuka's victory over Becky Lynch and Charlotte capped off another match-of-the-year candidate from the women's division, whilst The New Daniel Bryan brought old pro wrestling back to the WWE Championship scene with an absorbing win over AJ Styles. These two matches had to be amazing, though - they were the last two clashes on a 12-match card. WWE had too much to mop up before the end of the year.
A fully-stacked December dining table benefits from the luxury of some crackers and sweet treats. But all too often, WWE only seems capable of providing the massive turkey.

12. Big Show Vs The Big Boss Man - Armageddon 1999
Though the angle has become something of a cult classic in later years due to the dark humour of the infamous Funeral Home vignette (and as a posthumous tribute to Big Boss Man's fabulous commitment to a ridiculous heel character), as a World Title programme and Pay-Per-View match for a brand new World Champion, it was completely unacceptable.
Already a struggling titleholder with the familial squabbles between Triple H and Vince McMahon taking pride of place on Raw and Smackdown, The Big Show watched his momentum completely disintegrate in December.
Mirroring Show's complete destruction of Boss Man and his cronies at Survivor Series, this co-Main Event of Armageddon '99 clocked in at a pathetic three minutes and 16 seconds, and highlighted how little faith the company had in both challenger and champion.
By January, his title loss to top heel Triple H felt like the biggest inevitability in wrestling, and wasn't even greeted with any sense of disappointment or injustice from a crowd that still despised 'The Game'.