WWE: 5 Potential Reasons The Rumble Broke CM Punk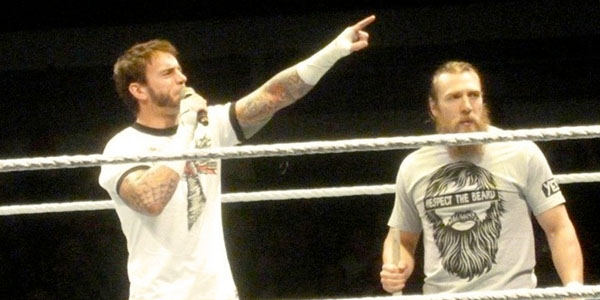 The news broke late Tuesday night that CM Punk had told WWE officials just before the airing of Monday Night Raw that he would be going home. The early reports suggest that Punk is suffering from nagging injuries, exhaustion, and ongoing struggles with the creative direction of WWE. The story is already receiving coverage from many leading Sports outlets, including FoxSports and ESPN. It€™s certainly the most intriguing move by a WWE performer since €œStone Cold€ Steve Austin walked out of the company in 2002. Coincidently, Austin €œtook his ball and went home€ for the same reasons back then that CM Punk has this week.
Punk€™s abrupt exit came one day after a very bizarre Royal Rumble event that featured highly questionable booking for many of the matches on the card. The exclusion of Daniel Bryan from the Royal Rumble match was at the forefront of criticism immediately following the conclusion of the show, with the direction of the Rhodes Brothers, Wyatts, and Punk, also drawing the ire of fans. The booking of the Royal Rumble itself, featuring CM Punk carrying the load of the work and the recently returned Batista reaping the benefits of a victory, seemed to draw a clear line between what the fans expect of a show and what the company wants on their show.
The Royal Rumble was the last we saw if Punk, which begs the question: Did the booking of the Royal Rumble break CM Punk? Glass ceilings and poor management abound as we take a look at The 5 Potential Reasons the Rumble Broke CM Punk€
Nick Boisseau
Nick Boisseau is a feature writer and poet, currently existing on the fringe of academia. He holds a B.S. in History and is a graduate of the September 2006 class of Storm Wrestling Academy. @DBBNick DonnyBrookBoys.com
See more from Nick