WWE Abandons 'The Man' Trademark Bid?
Potential ramifications for the future of Becky Lynch's nickname...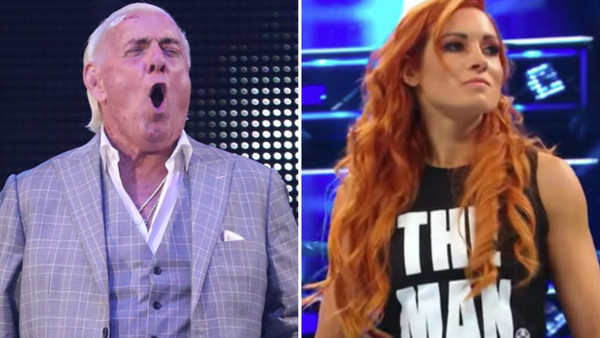 PWInsider is reporting that WWE has been forced to cool interest in trademarking 'The Man' nickname. The United States Patent and Trademark Office (USPTO) has apparently "abandoned" WWE's latest request.
Ric Flair and WWE came to terms on an agreement over the nickname (Flair had been referring to himself as 'The Man' for decades before Becky came on the scene, and believed he had claims to ownership) in December 2019. Now, a six-month window has passed and the USPTO aren't interested in WWE's renewed claim.
Admittedly, this comes at the best possible time.
Lynch is currently off TV and readying for motherhood. Her pregnancy prompted WWE to switch up the moniker she'd been using and market 'The Mom' merchandise instead. Does this mean that the days of Becky being promoted as 'The Man' are numbered? Perhaps.
There is also a chance that WWE don't view this as a priority right now. Again, Bex is on maternity leave and won't be back on screens for a good while. This situation might've been pushed to the back of the line in terms of things WWE wants to deal with right now.
Create Content and Get Paid
---