WWE Backlash 2016: 22 Best Internet Reactions To AJ Styles' Win
This is the new era.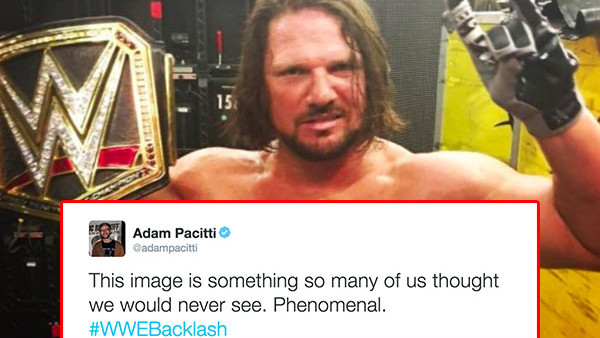 After a six year hiatus and a brand switch, Backlash came back with a bang, a victory decision that felt RIGHT and a missing match that probably should have been cancelled well before it was.
A new Champion was crowned, we saw emerging stars looking good (even in non-title matches with absolutely no added interest riding on them) and we got a women's match that was more right than wrong. What a world.
Asking for a unanimously positive response to any PPV is like trying to turn lead into gold, but for their to be a majority reaction is all that can be hoped for, particularly when there appears to have been so much good will. There are caveats, of course, and some of the booking was as questionable as in the good old days, but when SmackDown emerge with a glowing reputation and the impetus is now on Raw to play catch up, you know that something was done right.
So what was the actual backlash to Backlash like?
22. Was That CM Punk Shade?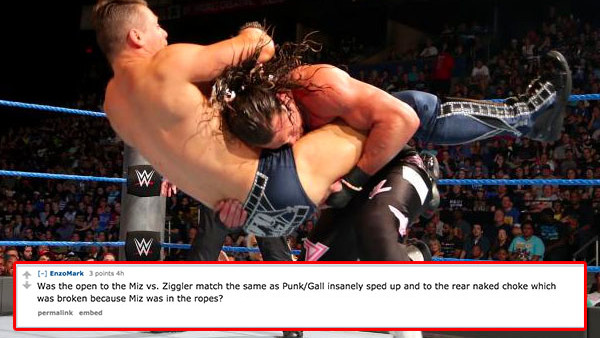 They might not have mentioned him explicitly on the show, but CM Punk's presence was certainly felt.
As a lot of fans astutely noticed, The Miz/Dolph Ziggler match started with what appeared to be a sped up redo of Punk's UFC match against Mickey Gall.
If that's genuinely the case, it's a bit of a cheap shot, but then that's what smarkiness is all about, is it not...?