WWE Board Investigates Vince McMahon Secret $3Million Settlement Over Alleged Affair With Employee
Investigation includes "millions of dollars" of historic misconduct NDAs, John Laurinaitis involved.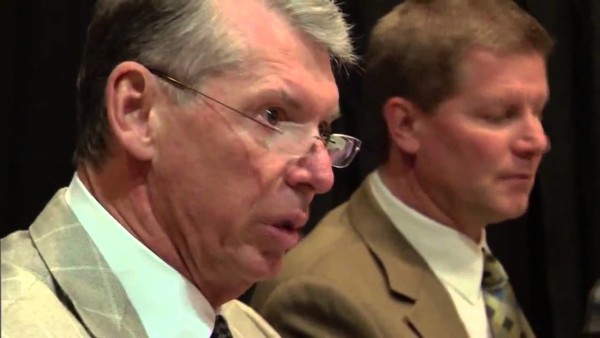 The Wall Street Journal have reported that WWE's board of directors are currently investigating a secret settlement deal involving Vince McMahon, relating to relationship between McMahon and a former employee, a $3million separation agreement, and historic nondisclosure agreements involving former female employees making misconduct claims against McMahon and general manager of talent relations John Laurinaitis.
As per WSJ's story, the $3million agreement was revealed to the board thanks to an anonymous email from an alleged friend of the former employee, who was hired with a $100,000 salary before moving up to $200,000 following the beginning of a sexual relationship with McMahon. The email also alleged that McMahon "gave her like a toy" to Laurinaitis, that the woman was "so scared" and that McMahon's attorney Jerry McDevitt paid her to "millions of dollars to shut up".
In further potentially damning news, the story added that upon commencing investigations in April, the board uncovered other historic nondisclosure agreements involving former female employees and misconduct claims against McMahon and Laurinaitis, paid - according to law firm Simpson Thacher & Bartlett LLP who are overseeing the investigation - from Vince's personal funds. Those figures ran into the "millions of dollars" too.
WWE have confirmed to WSJ that the aforementioned relationship was "consensual", with McDevitt adding that there were no allegations of harassment and "WWE did not pay any monies" to the ex-employee "on her departure". WWE's board includes McMahon himself, as well as daughter Stephanie, Paul Levesque, Nick Khan and several other executives.
More on the investigations as and when news breaks.