WWE Bringing Spooky Star Back For Halloween?
Spooky season calls for spooky wrestlers. WWE reaches out for Halloween surprise...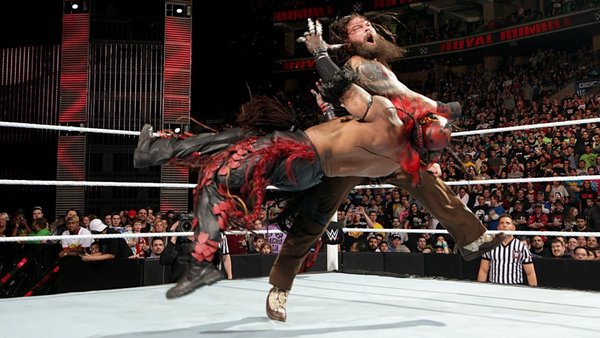 With just six days to go until Halloween, WWE has reportedly reached out to The Boogeyman for something related to the spooky holiday.
This is according to Dave Meltzer in the latest Figure Four Online/Wrestling Observer daily update. There is no kind of word on what role, exactly, Boogeyman would play if he is brought in for the occasion.
WWE has no show scheduled for Halloween itself (31 October) this Sunday. It does, however, have the special Halloween Havoc episode of NXT 2.0 lined up for tomorrow night, though Friday's episode of SmackDown is in closer proximity to All Hallows' Eve.
The promotion is yet to announce any kind of themed content beyond NXT for the week.
Boogeyman, 56, first entered WWE through Tough Enough in 2004, earning a developmental contract the following year despite lying about his age for the reality show. He made a name for himself with the creepy worm-chomping gimmick upon graduating to the main roster in June 2005, lasting on SmackDown and ECW until he was let go in 2009.
WWE audiences last saw Boogeyman on Raw's Legends Night special on 4 January 2021, where he spooked Angel Garza.
Create Content and Get Paid
---