WWE Cancels Extreme Rules 2022 Spot So They're Not "Copying" AEW
Ronda Rousey had something fun lined up for Extreme Rules, but WWE's plans changed.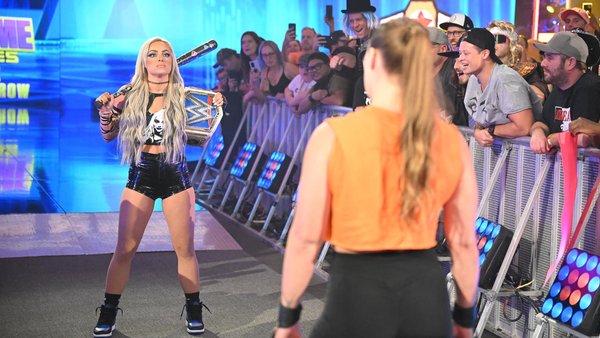 Ronda Rousey has revealed (via YouTube) that WWE cancelled a proposed spot for her upcoming match vs. Liv Morgan at Extreme Rules because it might look like they were "copying" AEW.
Originally, Ronda wanted to throw pieces of Lego at Morgan during the bout - this would've fed into the idea that Liv is a child compared to Rousey, and shouldn't be holding the SmackDown Women's Title at all. Ronda loved the booking, but somebody backstage pointed out that something similar had happened in AEW fairly recently.
So, the spot was instantly taken off the table. That left Rousey kinda disappointed, because she "wanted to" do it and have WWE's commentary team give the moment some narrative context. Of course, this would've also furthered the underdog vibe to Morgan's current character too.
That hasn't really been landing with fans since WWE's questionable finish back at SummerSlam. In fact, if anything, boos have been ramping up for Liv's segments on TV, and creative clearly doesn't know how to rein that in.
Rousey believes the Lego spot should still happen on Saturday's pay-per-view. WWE don't want to mimic AEW though.