WWE Cancels Planned Nexus Documentary
Looking forward to WWE Untold: The Nexus? We're afraid we've got some bad news...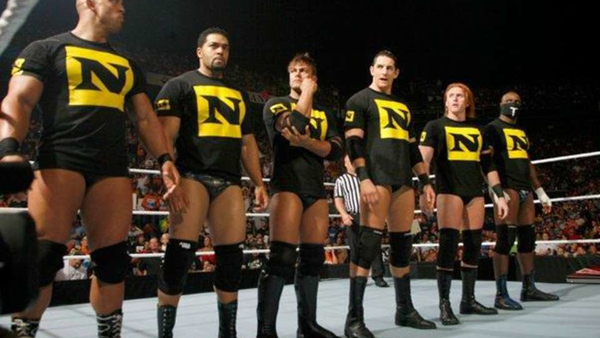 All these years after the group disbanded, it appears that the Nexus still can't catch a break.
As per PWInsider, the previously planned WWE Untold: The Nexus has been axed and there are currently no plans to carry out any additional work on the project.
News of this Nexus special first surfaced this past May, with Fred Rosser, aka Darren Young, taking to Twitter to reveal how he'd been interviewed for a WWE Network documentary spotlighting the Wade Barrett-led faction.
The Nexus famously made their explosive main roster debut on the 7 June 2010 Raw, with Barrett leading a group of NXT 'rookies' - Daniel Bryan, Heath Slater, Justin Gabriel, David Otunga, Michael Tarver, Skip Sheffield and the aforementioned Darren Young - in laying waste to John Cena, to CM Punk, to Justin Roberts' tie, and to anything and everything in and around the ringside area.
For a spell, the Nexus was the hottest thing in professional wrestling, with Wade Barrett seemingly destined to become a main event player for years to come. Sadly, that potential and buzz started to fall apart after Barrett continuously came up short in his WWE Championship pursuits, with the steam fully taken out of the group at SummerSlam 2010 when they lost to Team Cena in a seven-on-seven match.
According to PWI, several other projects have also been shelved in addition to WWE not moving forward with Untold: The Nexus.
This news comes on the back of WWE pulling the Icons: Lex Luger special from its planned premiere date on the day it was supposed to air, and just this past weekend we saw Kevin Nash's Broken Skull Sessions appearance delayed; that Big Sexy offering since confirmed to air this coming Sunday.