WWE Clarifies Rules Of 'Eye For An Eye Match'
Yes, they're really doing it - "a winner can only be determined by extracting the opponent's eye."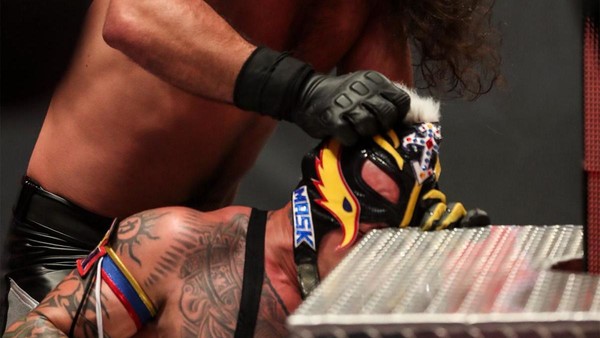 Last night's episode of WWE Raw saw Rey Mysterio challenge Seth Rollins to an 'Eye for an Eye Match' at this month's The Horror Show at Extreme Rules PPV – a challenge with the Monday Night Messiah was quick to accept – and now WWE has moved to clarify the rules of this contest.
On this week's offering for WWE's red brand, Rey made it abundantly clear that he intended to rip out one of Rollins' eyes at the July 19 event. But surely there was no way that the Master of the 619 was serious, right? Wrong.
Yes, confirming our worst fears, WWE has confirmed that the only way to emerge victorious in this Extreme Rules contest is to extract your opponent's eye.
If dubbing Edge vs. Randy Orton at WWE Backlash 'the greatest wrestling match ever' was giving that bout a lot to live up to, poor Mysterio and Rollins now have to somehow detach their rival's eyeball.
Does that mean we'll be treated to some sort of gooey practical SFX eyeball squirming around the mat later this month? Quite possibly.
Of course, if WWE really is going to go all-out and amp up the gore for this match, they could do worse than pick up the phone to horror icon Tom Savini. After all, SFX guru Savini was responsible for creating The Fiend's mask, plus had in hand in so much of Erick Rowan's get-up for a spell.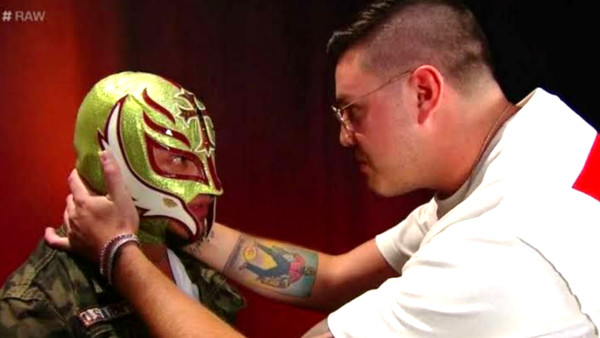 One way to save the potential preposterousness of this match, mind, could be to pull the trigger on the much-mooted heel turn of Dominik Mysterio, with that being done as a way to write Rey Rey off TV while he irons out his ongoing WWE contract negotiations.
Any such heel turn seems far too soon for Dominik, but WWE may have backed themselves into a corner where that may be the only semi-reasonable way to get out of a match stipulation which promises somebody's literal eyeball to be yanked out of their head.
Create Content and Get Paid
---