WWE Class-Action Lawsuit Dismissed
Case involving over 50 former wrestlers thrown out.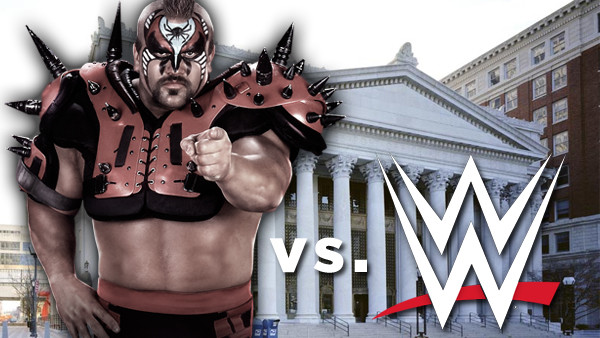 WWE earned a huge courtroom victory yesterday when Konstantine Kyros' class-action lawsuit against the company was dismissed by the United States District Court of Connecticut.
The suit alleged that WWE failed to provide adequate protection for head trauma and concussions, which ultimately led to major health issues and even death for the wrestlers under their purview.
Attorney Konstantine Kyros led the case on behalf of 50 plaintiffs, including Road Warrior Animal, Paul Orndorff, and Jimmy Snuka.
Two years ago, WWE's legal eagle Jerry McDevitt argued that Kyros' case was entirely without merit - not least because a slew of the plaintiffs spent most of their career outside the company, jumping on the bandwagon when a pay-out seemed possible. Judge Vanessa L. Byrant agreed, throwing the lawsuit out during proceedings yesterday.
Responding to the decision on his website, Kyros insisted that justice had not been served:
"This decision will not stand, it is very poorly reasoned, ignores basic facts about the history of CTE science, as well as the rudimentary concepts of employment & labor law and is mostly a personal attack on your advocate and not on you!"
Two years ago, the same judge dismissed two wrongful death cases submitted by Kyros on behalf of Nelson 'Viscera' Frazier and Matt 'Doink' Osborne, chastising the attorney's "highly unprofessional" conduct.
Since the class-action suit was submitted, WWE have not been subtle about gradually erasing several of the more notable plaintiffs from their history. The New Day's record-breaking Raw Tag Team title run existed largely to scrub Demolition (Bill Eadie & Barry Darsow) from the books. The Road Warriors have likewise failed to appear in a WWE video game since 2012 - despite being one of the most iconic teams in the history of the industry.
The full deposition from the aborted trial makes for interesting reading, with WWE's knowledge and ignorance of CTE cited by such tenuous arguments as their "promotion of boxing matches" and "long association with the Cauliflower Alley Club." It also contains a full list of the claimants. Amongst the names are Brian 'Axl Rotten' Knighton, who wrestled three televised matches for the company, and referees Earl and Dave Hebner, whose bumps over the years probably total single figures.
Obviously, this is a huge victory for WWE, but a crushing blow for the select few of the plaintiffs who had a legitimate claim - only to see their case dramatically undermined by gravy-trainers. Kyros has vowed to battle on on their behalf, but at this point, it's nothing more than media-spinning bluster.
We need more writers about WWE News and Road Warrior Animal! Get started below...
Create Content and Get Paid
---
Benjamin Richardson
Benjamin was born in 1987, and is still not dead. He variously enjoys classical music, old-school adventure games (they're not dead), and walks on the beach (albeit short - asthma, you know). He's currently trying to compile a comprehensive history of video game music, yet denies accusations that he purposefully targets niche audiences. He's often wrong about these things.
See more from Benjamin