WWE Commentator Shoots On Losing Confidence In His Work
This WWE announcer's confidence took a big hit from constant brand jumps.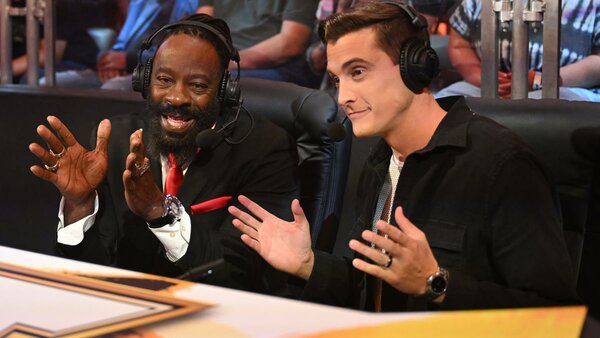 NXT play-by-play man Vic Joseph has admitted that WWE's constant brand-hopping damaged his confidence before settling on the third brand.
Joseph told Chris Van Vliet's 'Insight' show that commentating on "Mixed Match Challenge, 205 Live, Monday Night Raw, NXT UK and all these different shows" led to him wondering what his place was in WWE overall. Then, higher-ups decided to stick him on NXT in August 2020 and he quickly settled.
He's been happy there ever since, and gave major credit to peers like Wade Barrett and Beth Phoenix for helping to calm his nomadic company career. They, along with current partner Booker T, have helped make Joseph's job easier.
Nice words from NXT overseer Shawn Michaels have also helped Vic regain some lost confidence. He admitted during the interview that it's really cool to hear HBK say something like, "Nice job, kid!". Something so simple as that has really put a pep in the announcer's step over time.
Vic definitely didn't have much confidence when he was cast aside as Raw's lead announcer in January 2020. In fact, he was wondering what'd come next in his career before NXT saved the day.