WWE Confiscate Pro-Becky Lynch Signs At Hell In A Cell 2018?
Don't "boo the woo."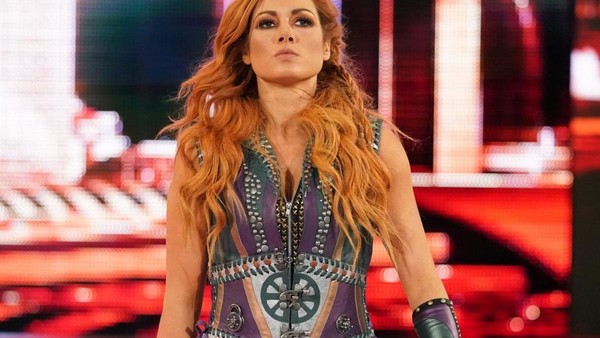 Becky Lynch became SmackDown Women's Champion at Hell In A Cell 2018, besting former friend Charlotte Flair with a cradle in their long-awaited singles clash, but Sunday wasn't all golden for 'The Lass Kicker' and her fans.
The San Antonio crowd were vociferous in their support of Lynch, with Becky once again cheered over her supposed babyface opponent. Viewers will have noticed a handful of white "Boo the Woo" signs in the front few rows. These were dished out by Twitter user @kimberlasskick before the show, but it looks like WWE took exception:-
With the signs supposedly left on chairs prior to bell time, the implication is that security confiscated as many as the could before people sat down. Evidently, some still slipped through the net.
This counteracts recent suggestions WWE now see Lynch as more of an anti-hero than an outright heel. There was talk of executing a HIAC double-turn, with Becky and Charlotte flipping to alignments consistent with their crowd reactions, but this didn't happen.
Whatever the case, Lynch was treated like a righteous heroine after besting Flair last night. No matter how hard they try, WWE can't stifle her support.
Create Content and Get Paid
---