WWE Crown Jewel 2021 Backstage Reaction - What Happens Next? (VIDEO)
Andy H. Murray & Adam Wilbourn on WWE Crown Jewel 2021, Lesnar vs. Reigns, NXT TakeOver & more!
Join WhatCulture's Andy H. Murray and Adam Wilbourn as they bring you Friday's rundown of all the latest wrestling news.
Today's video begins with all the important backstage reactions from yesterday's WWE Crown Jewel 2021 show (00:23), which was met with a broadly positive critical response online, despite the allegations of sportswashing and other controversies surrounding WWE's deal with the Saudi regime.
From there, we discuss a new report on when WWE plans on returning to the Kingdom (05:12).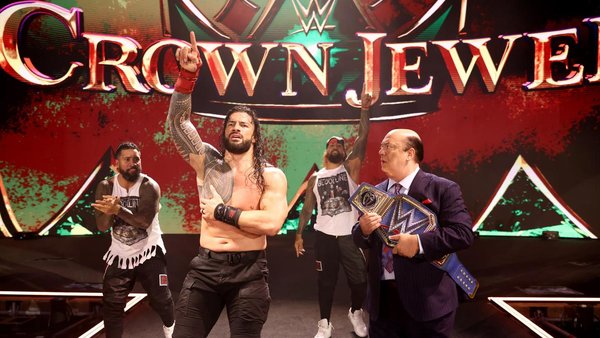 Sticking with Crown Jewel momentarily, it looks like Brock Lesnar's feud with Roman Reigns is set to continue (06:52) following a statement released on WWE.com.
Finally, we talk NXT TakeOver's future (09:37). WWE hasn't held one of its developmental supercards since August. Since then, the brand has undergone a major reboot into NXT 2.0, which is part of a wider shift in developmental philosophy, leaving TakeOver's future seemingly hanging in the balance.
As always, today's news video closes with your Twitter questions.
Don't forget to subscribe to WhatCulture Wrestling on YouTube for daily videos. You can also send your Twitter questions to @WhatCultureWWE for your chance to be featured!
Create Content and Get Paid
---