WWE Declined Buying "Worthless" NWA In 2017
NWA owner Billy Corgan speaks on WWE being offered to buy the NWA before his own purchase.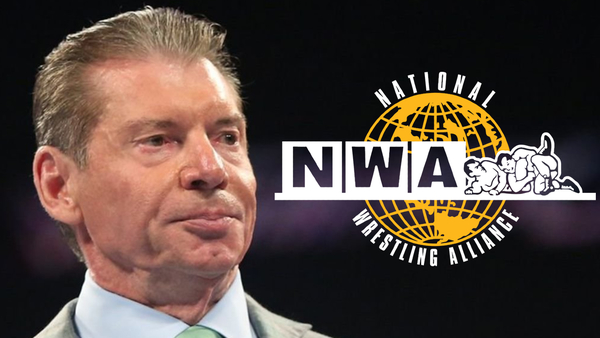 National Wrestling Alliance owner Billy Corgan has revealed WWE turned down the chance to by the historic organisation before he took ownership in 2017.
Speaking on Talk Is Jericho, Corgan claimed that the group had lost so much value, Vince McMahon's promotion deemed it so "worthless" they didn't even want to buy it for the sake of taking the brand off the market (h/t SEScoops for the transcription):-
"And then I purchased NWA. Crazily enough, it was owned by one person. It was so devalued. He tried to sell it to everybody. Nobody wanted it, as far as I know. He certainly offered it to WWE. They thought it was so worthless that they didn't even just buy it just to take it off the market."
Corgan agreed a deal to purchase the NWA in May 2017, though he didn't take full ownership in October, several months after the group's former president, Bruce Tharpe, confirmed the transaction.
The NWA stood as Vince McMahon's biggest barrier to national expansion in the 1980s, though the group was eventually thwarted by WWE's aggressive expansion as McMahon encroached on regional markets and bought up television slots around the country.

While not the juggernaut of the '70s and '80s, the NWA has nonetheless grown in influence since the Smashing Pumpkins frontman took over. The Powerrr weekly series' debut in 2019 was key to this, as the NWA presented a traditional studio-style wrestling show highlighted by the likes of current Worlds Heavyweight Champion Nick Aldis, Ricky Starks, Eddie Kingston, and more.
Create Content and Get Paid
---