WWE Didn't Tell THIS Wrestler She'd Be On NXT
A current WWE star had no clue the company wanted her to appear on NXT.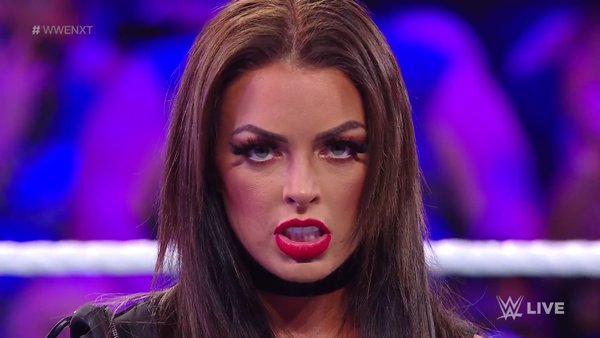 Mandy Rose had zero clue she was earmarked for a jump to NXT before it happened in July 2021.
The current NXT Women's Champion told Ryan Satin's 'Out Of Character' show that she found out the news last-minute. That left her with a choice: Mandy could either grumble to WWE management and view the change of scenery as a demotion/negative, or she could double down on hard work and prove herself.
Rose, clearly, chose the latter.
She's been NXT Women's Champ for almost a full year now - Mandy beat Raquel Gonzalez (now Rodriguez) to win the belt at Halloween Havoc on 26 October 2021. Since then, she's gone from strength to strength as a character and has visibly improved between the ropes.
Being able to lead her own Toxic Attraction group has given Rose more confidence too.
Mandy wanted to "ask a million questions" when WWE informed her she was NXT-bound, but decided against it. Instead, she promised herself she'd use the third brand as a platform to remove "stigma" that had followed her around for years.
Basically, Rose wanted to show that she could be a better wrestler.