WWE Divas Champion Nikki Bella Injured
Details on her injury and prognosis.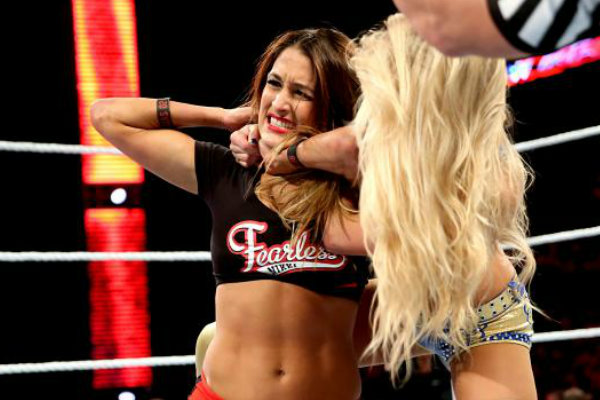 Nikki Bella is working with a partially separated shoulder, the Wrestling Observer Newsletter reports. This injury is causing the WWE Divas Champion some pain and discomfort, but won't require her to vacate the championship. She's able to work through it, most recently competing against Paige and Tamina Snuka at WWE's The Beast In The East show. Nikki's had a much improved year with WWE, taking greater pride in her performances and putting on some decent matches. She's still liable to errors and bad performances, but is on the whole a lot more athletic and smoother in the ring than she used to be. Her performance at The Beast In The Beast was one of her best, which is even more impressive when you think she performed with the injury hindering her. It looks like the plan right now is to keep the Divas championship on her for the long term. She's had the belt for 227 days (as of July 9th 2015) and is still some way shy of AJ Lee's record 295 day reign. It is thought that WWE want to erase that record from the history books now that AJ is retired, so Nikki will hold the belt past 295 days and then finally lose it to another diva. By the end of the year, Charlotte and Sasha Banks should be on the main roster, and you'd expect one of them to be challenging for the Divas title very quickly.
Create Content and Get Paid
---