WWE Dr Chris Amann Sues CM Punk For Defamatory Comments
CM Punk's careless comments are going to be held to account.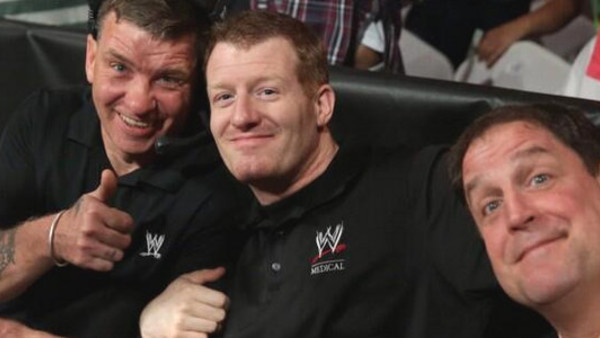 WWE's senior physician is suing CM Punk and Colt Cabana for defamatory comments in last year's Art Of Wrestling podcast. Amann claims that Punk's statements in the November podcast were false and defamatory to his position in the medical field. The lawsuit is seeking $1 million in compensatory damages and punitive damages. Amann believes his reputation has suffered as a result of Punk's words, which insinuated €œa lack of integrity € and/or inability or lack of competence to perform his professional duties as a medical doctor.€ In particular, Amann is unhappy at Punk saying he misdiagnosed a fatty deposit on his back. Punk said that Amann refused to remove this and it later transpired that it was life threatening MRSA. Punk also criticised Amann's handling of concussions. €œnd he was like, €˜What do you want me to do?€™ And I just started laughing and I was like, €˜Doctor, you are one of the most worthless piece of s**t I€™ve ever met,€ Punk said on Colton€™s podcast. The suit asserts that Punk never asked Amann about treating the lump. It also states that Amann told Punk to leave the ring when he suspected a concussion had occurred. Colt Cabana is also getting sued as part of this, as Amann believes he aided in falsely depicting him in a negative light. The action being taken is not surprising. Punk was clearly in dangerous territory with his disparaging comments. It is typical of the man, who has often demonstrated an arrogance and prima-donna attitude in the wrestling business. Amann will now hold the former WWE wrestler to account. This must be awkward for WWE Diva AJ Lee. She's likely to be treated by Amann in the future, which will be a little uncomfortable given that the doctor is suing her husband for a million dollars.
Create Content and Get Paid
---