WWE Drop Subliminal 'Fiend' Images On FOX, NBC
This is legitimately cool.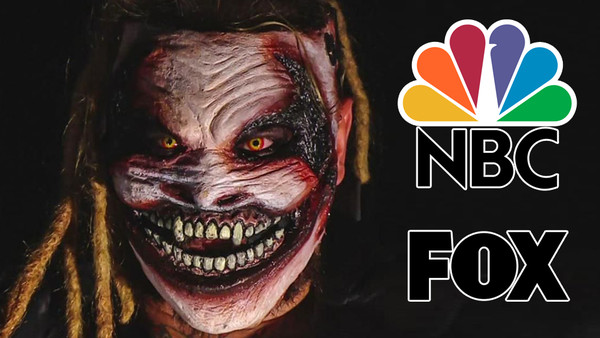 At least for the next two weeks before his mystique is inevitably sacrificed at the seriously pointless altar of Seth Rollins, Bray Wyatt's 'Fiend' continues to be just about the coolest thing WWE have stumbled across over the past five years.
In recent weeks in particular, the denizen of the Firefly Fun House has stepped up his unsettling rhetoric - his unsettoric, if you will - by causing a number of production glitches to blight WWE television. Electronic issues and upside-down images are just two of the tricks the revived Wyatt has pulled on Kevin Dunn and co.
It now seems his powers extend beyond WWE's production truck, as interstitial stills of 'The Fiend' brilliantly worked their way between programming on both FOX and NBC this past week.
Commercials during FOX and Friends were twice interrupted by a blink-and-you'll-miss-it flash of Bray, and the subliminal image similarly popped up on Raw's parent network NBC.
It's fair to assume this isn't the end of Wyatt's television menace as we gear up for his Universal Championship clash at Hell in a Cell 2019 this weekend.
Create Content and Get Paid
---