WWE Elimination Chamber 2017 Results Predictions
Who will emerge victorious on SmackDown's first PPV of the year?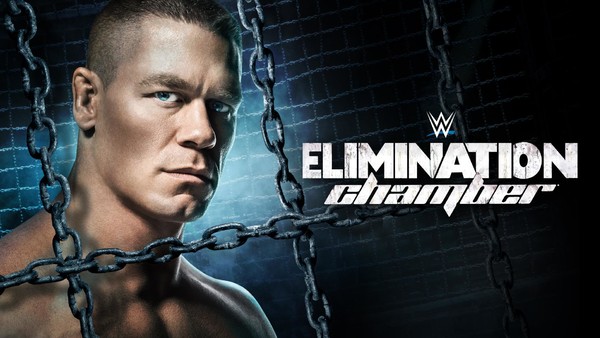 14 days removed from the Royal Rumble, it's time to jump back on the WWE pay-per-view bandwagon. Elimination Chamber returns for the first time since May 2015 this Sunday night, and after spending much of 2016 trumping their Raw counterparts in the PPV department, the SmackDown roster will be out to impress.
John Cena became a World Champion for the 16th time at the Rumble, but he couldn't have asked for a tougher first defence. The Miz, Bray Wyatt, Baron Corbin, AJ Styles, and Dean Ambrose will meet him inside the Chamber, with Rumble winner Randy Orton awaiting the victor at WrestleMania 33.
The Intercontinental Title isn't on the line, but SmackDown's other belts certainly are. Alexa Bliss defends the SmackDown Women's Championship against Naomi, a woman who's had her number lately, while American Alpha put their gold on the line against five other teams in what promises to be a chaotic match.
Randy Orton vs. Luke Harper highlights the rest of the card, and it's shaping up to be another great night of action. WWE made a hot start to the year with the Royal Rumble, but what will happen when SmackDown's biggest stars collide in Phoenix? Let's take a look.
7. Apollo Crews & Kalisto Vs. Dolph Ziggler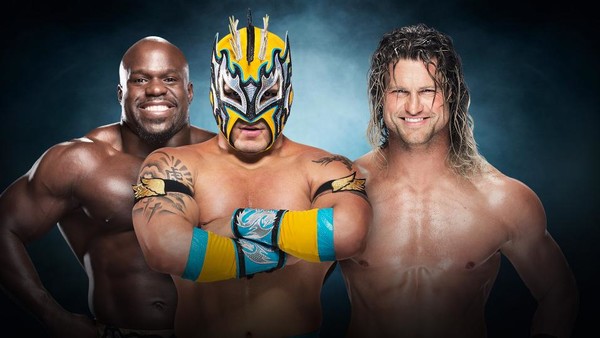 This is comfortably the weirdest match on the card, and there's a strong chance it gets shunted to the Kickoff Show. Booking two babyfaces against one heel is an odd dynamic for a handicap match, as it immediately presents the heel, not the faces, as the one battling the odds. Still, these three are more than talented enough to make it work, and this should be a fun, athletic match.
WWE finally pulled the trigger on Dolph Ziggler's long-overdue heel turn a few weeks ago, but it has coincided with a slide down the card. Instead of battling for the WWE and Intercontinental Championships, Dolph now finds himself warring with two of SmackDown's forgotten men. He got overconfident and took a direct loss to Crews on this week's SmackDown, but had the last laugh after beating both of his PPV opponents down with a steel chair, and will head into the match full of steam.
Dolph collects losses like nobody's business, but there's little sense in him losing here. Neither Kalisto nor Crews are going anywhere at the moment, and both are deeply-rooted in the lower-midcard. Expect Ziggler to steal the pinfall in relatively quick time, probably over Kalisto.
Winner: Dolph Ziggler.